This 3-flat at 1929 W. Berteau in North Center came on the market in early February 2011.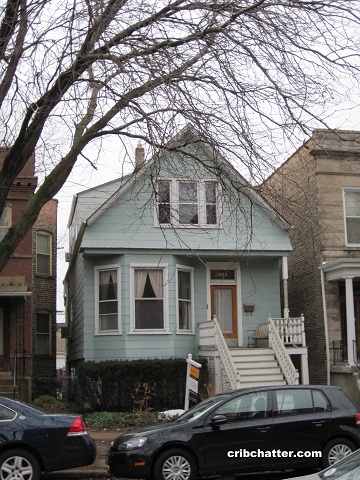 It is currently listed for $51,000 under the 2005 purchase price.
Built in 1893 on a standard 25×125 lot, the listing indicates the 3-flat has been used as an owners unit plus a basement rental and that there are only 2 kitchens in the property.
Here are the actual configurations of the units:
Unit #1: 1 bedroom, 1 bath- rents for $500
Unit #2: 1 bedroom, 1 bath- rents for $1100
Unit #3: 2 bedrooms, 1 bath- rents for $1100
There is no central air and only a single heating system.
The 3-flat has some of its vintage features intact with woodwork, wood doors and what looks to be some original hardwood floors.
Does this property make sense for an investor?
Or perhaps a conversion into a single family home?
Ellen Webber at @Properties has the listing. See the pictures here.
1929 W. Berteau: 3-flat, 4 bedrooms, 3 baths, 2 car garage
Sold in September 1994 for $171,500
Sold in December 1997 for $270,000
Sold in April 2005 for $550,000
Originally listed in February 2011 for $499,000
Currently still listed for $499,000
Taxes of $7238
No central air