Less than a month ago, we chattered about whether or not vintage was "out" as this 3-bedroom at 434 W. Oakdale in East Lakeview simply wasn't selling.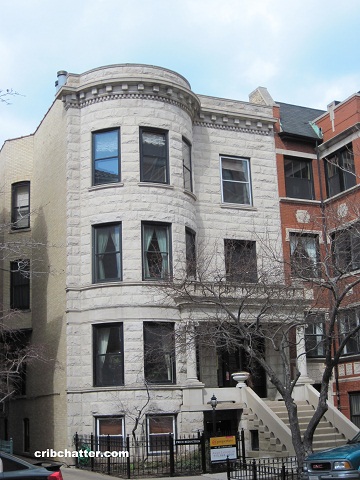 See our April 2011 chatter here.
Since that time, it has been reduced another $75,000.
Yes, it is a short sale.
It also has some new pictures (without any furniture) – as some of you complained about the furniture in one of the prior chatters.
The window treatments (that you also complained about) also look to be gone.
The mint green kitchen cabinets have been painted white.
There are still no pictures of the bathrooms, so I'm assuming those are the same as the original listing (and comments which described them as needing updating.)
Even the agent conceded that the kitchen/bathrooms need updating.
Some of you who said you were in this unit believed it would need $150k-$200k worth of updating.
But the unit has good vintage bones, including a beamed dining room ceiling.  
And the property is still 2300 square feet with central air, washer/dryer in the unit and covered parking in East Lakeview.
At what price will a buyer take a chance on this unit?
Will it sell under the 1996 purchase price?
Anne Laughlin at @Properties still has the listing. See the pictures here.
Unit #2: 3 bedrooms, 2 baths, 2300 square feet, covered parking
Sold in May 1989 for $275,000
Sold in May 1991
Sold in September 1996 for $400,000
Sold in September 2005 for $675,000
Originally listed in April 2010 for $699,900
Reduced
Was listed in March 2011 as a "short sale" for $525,000
Reduced
Was listed in April 2011 for $499,900
Reduced
Currently listed at $424,900
Assessments of $389 a month
Taxes of $9794
Central Air
Washer/Dryer in the unit
Bedroom #1: 13×13
Bedroom #2: 15×10
Bedroom #3: 13×13
Sun room: 18×10