We last chattered about this 2-bedroom at 1515 S. Prairie in the South Loop in November 2009.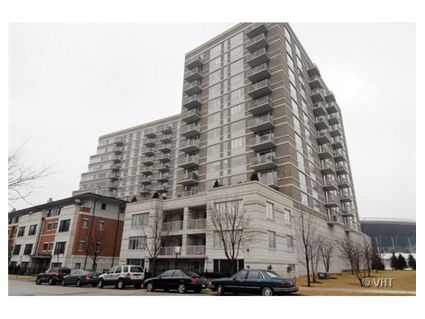 See our prior chatter here.
Listed at $375,000 at that time, most of you thought it was overpriced for a newer construction unit in that location.
It was available for sale or for rent.
Withdrawn from the market in March 2010, it was recently re-listed in May of 2011.
The asking price has been reduced $25,000.
And it is also again available to rent. Whereas in 2009 it was apparently listed for rent for $2200 (that included the parking)- it it now listed for $2350 a month.
The unit has newer construction finishes including hardwood floors, maple cabinets, granite counter tops and stainless steel appliances in the kitchen and granite in the bathrooms.
It is the only 2-bedroom currently listed for sale in the building.
What will be the outcome for this unit this time around?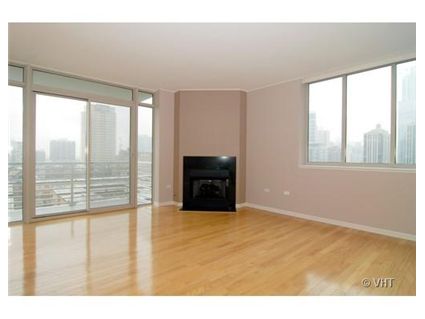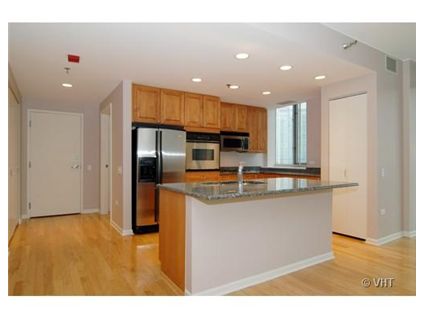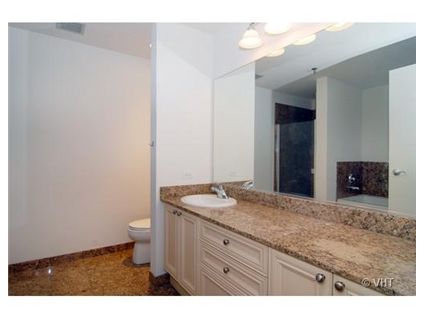 Ricardo Jimenez at Keller Williams Lincoln Square has the listing. See more pictures here.
Unit #802: 2 bedrooms, 2 baths, no square footage listed
Sold in December 2003 for $335,000 (included the parking)
Originally listed in September 2009 for $375,000 (parking $30,000 extra)
Reduced
Was listed in November 2009 for $345,000 (parking $30,000 extra and must be sold with the unit)
Or for rent for $2200 a month (included the parking)
Withdrawn in March 2010
Re-listed in May 2011
Was listed in June 2011 for $350,000 (included the parking)
Re-listed
Currently listed for $320,000 (but parking is now extra for $30,000)
OR you can rent it for $2350 a month (includes parking, a/c, heat, gas and cable)
Assessments of $471 a month (includes cable, a/c, heat, doorman)
Taxes of $4075
Central Air
Washer/Dryer in the unit
Bedroom #1: 14×11
Bedroom #2: 11×12
Living room: 12×18
Kitchen: 11×12