This bank owned 3-bedroom at 3301 N. Oakley in North Center has been on and off the market since at least February 2010.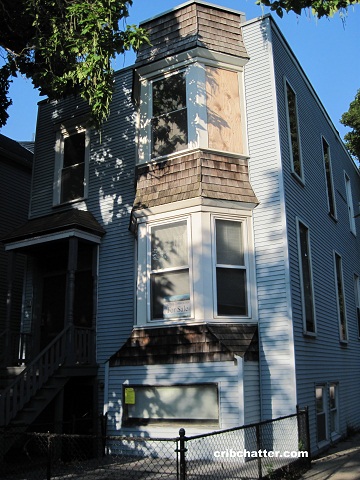 At one point, it was listed for $155,000 before being withdrawn.
It recently came back on the market for just $49,900.
The building has 3 units and was converted into condos in 2007.
All 3 units are currently bank owned.  Neither Unit #1 or Unit #2 has resold.
Unit #1:
Sold in February 2007 for $365,000
Bank owned as of May 2010
Not on the market
Unit #2:
Sold in February 2007 for $389,000
Bank owned as of October 2009
Not on the market
From the pictures, it appears that the kitchen cabinets are intact in Unit #3, but there are no appliances.
It also looks like a duplex up.
The listing says it has central air. There is no mention of washer/dryer or parking (although there is a 2-car garage on the property.)
Neither of the other two units is currently on the market.
The bank has owned Unit #3 for over 2 years.
Would it make sense to just sell all 3 at the same time (perhaps for the land value?)
Who will buy this one unit when the other two are also bank owned?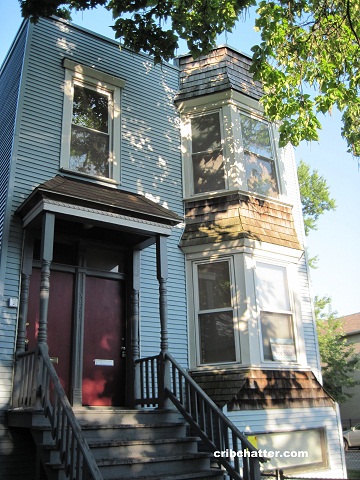 Jason Shapiro at Rising Realty LLC has the listing. See the pictures here.
Unit #3: 3 bedrooms, 1.5 baths, listing says 900 square feet (???)
Sold in February 2007 for $259,000
Lis pendens filed in August 2008
Bank owned in June 2009
Was listed in February 2010 for $155,000
Withdrawn
Currently listed for $49,900
Assessment isn't listed (no home owners association- most likely)
Taxes of $4071
Central Air
Bedroom #1: 10×10
Bedroom #2: 10×10
Bedroom #3: 10×10 (I don't think these are correct as all the room sizes are 10×10)