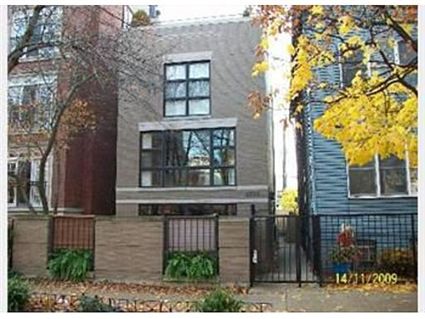 We've chattered about this 2-bedroom townhouse at 1732 N. Mohawk in Old Town several times this year.
See our August 2011 chatter here.
The townhouse has actually been on the market for 2 years. It was recently reduced another $25,000.
Back in August, a couple of you thought it would probably sell around $370,ooo to $375,000.
It is now listed at $375,000 which is $2,500 under the 2002 price.
You'll recall that the townhouse, which is at the back of the property, has the living/kitchen area on the main floor, 2 bedrooms on the second level and then a den on the third level with skylights.
It also has a 300 square foot private rooftop deck on the third level.
There are hardwood floors on the main level and both bedrooms have new carpet.
The kitchen has maple cabinets, stainless steel appliances and granite counter tops.
Built in 1988, it has central air and 2-car tandem parking.
The seller is now offering $5,000 credit to a buyer for a pre-12/30/2011 closing.
Will this property finally sell in 2011?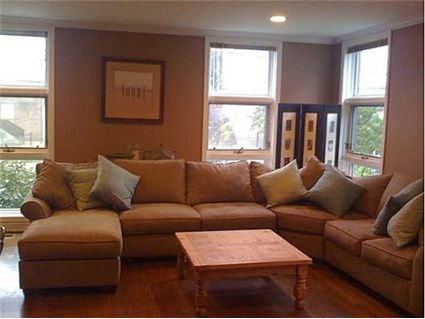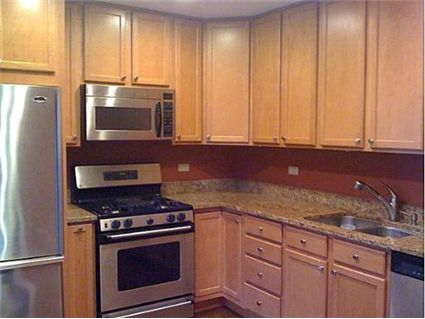 Scott Berg at Berg Properties has the listing. See more pictures here.
Unit #C: 2 bedrooms, 2.5 baths, den, 1500 square feet
Sold in September 1992 for $208,500
Sold in June 1994 for $218,500
Sold in May 2000 for $306,000
Sold in October 2002 for $377,500
Sold in August 2005 for $499,000
Sold in April 2006 for $499,000
Originally listed in November 2009 for $519,000
Reduced
Was listed in April 2011 for $439,000
Reduced
Was listed in May 2011 for $435,000 (includes 2-car tandem parking)
Reduced
Was listed in August 2011 for $400,000 (includes 2-car tandem parking)
Reduced
Currently listed for $375,000 (includes 2-car tandem parking)
Assessments of $100 a month
Taxes of $6435
Central Air
Private Roof Deck: 18×17
Bedroom #1: 15×12 (second level)
Bedroom #2: 11×10 (second level)
Den: 11×10 (third level)