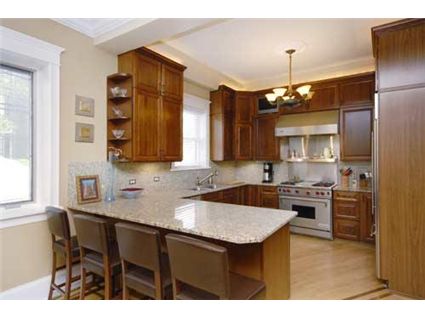 This 6-bedroom historic rowhouse on the landmarked Alta Vista Terrace at 3825 N. Alta Vista Terrace in Lakeview first came on the market in June 2010.
We last chattered about it in October 2010. See that chatter here.
This is apparently one of only 4 three-story rowhouses that also have a basement on the street.
It is also one of the largest rowhouses on the block.
The rowhouse also has room in the back for one car parking (not all of them do.)
The kitchen has been renovated with cherry cabinets, stainless steel appliances by Subzero and Wolfe and granite counter tops.
The house also has central air.
While other, smaller, rowhouses on the street have sold since this was first listed in 2010, this one has not.
It also has NOT had any price reductions in the entire 22 months since it first came on the market.
What price will it take to get this property moving?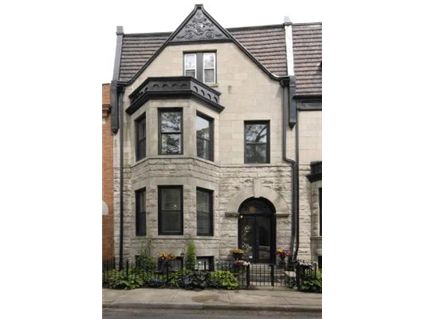 Arden Fowler at Coldwell Banker now has the listing. See the pictures here.
3825 N. Alta Vista: 6 bedrooms, 3.5 baths, 1 car garage, no square footage listed
Sold in June 2000 for $595,000
Was listed in June 2010 for $899,000
Was still listed in October 2010 for $899,000
Currently still listed for $899,000
Taxes now are $7253 (were $6663)
Central Air
Skylights
Bedroom #1: 19×13 (second floor)
Bedroom #2: 8×15 (second floor)
Bedroom #3: 11×10 (second floor)
Bedroom #4: 10×20 (third floor)
Bedroom #5: 12×8 (third floor)
Bedroom #6: 11×10 (third floor)