Is This 3/2 Duplex Down Short Sale for $264K a Deal? 754 W. California Terrace in Lakeview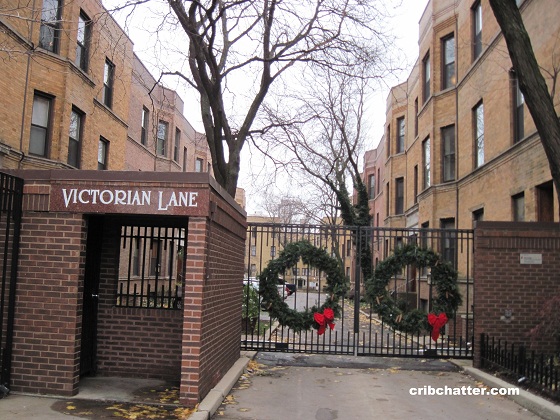 This 3-bedroom duplex down in Victorian Lane, a gated complext at 754 W. California Terrace in Lakeview came on the market in April 2012.
It is a short sale.
Two of the bedrooms are on the main floor with the third, and a family room, on the lower level.
The listing says the spiral staircase to the lower level has been replaced with a regular staircase.
The kitchen has maple cabinets and a mix of black and white appliances.
The listing doesn't say anything about parking nor a washer/dryer in the unit.
This unit is listed $14,000 under the 2004 price.
Is this even a deal?
Jared Dunn at Dream Town has the listing. See the pictures here.
Unit #1: 3 bedrooms, 2 baths, duplex down, 1450 square feet
Sold in April 1994 for $113,500
Sold in September 1997 for $154,000
Sold in July 2004 for $277,000
Sold in September 2006 for $330,000
Lis pendens foreclosure filed in April 2012
Originally listed in April 2012 for $299,000
Reduced
Currently listed as a "short sale" for $264,000
Assessments of $435 a month
Taxes of $4194
Central Air
Not sure about washer/dryer
Parking not listed
Bedroom #1: 12×11 (main level)
Bedroom #2: 17×11 (lower level)
Bedroom #3: 9×7 (main level)
Family room: 18×12 (lower level)