Market Conditions: The Most Expensive Condos Ever Listed in Chicago Just Came on the Market
We've already chattered, briefly, in various comments about the two multi-million dollar condos that just came on the market in Chicago.
They are the most expensive condos to ever be listed- let alone to sell (IF they do so.)
The first is the $32 million penthouse at Trump Tower.
The second is the $18.4 million penthouse at The Palmolive at 159 E. Walton in the Gold Coast. This is Vince Vaughn's Chicago penthouse which he bought in 2006 for $12 million (and which, back then, was the most expensive condo ever sold in Chicago.)
But Chicago isn't alone in seeing luxury listing prices surpassing those of the housing boom.
In other major cities, these properties are actually selling and with multiple offers. In just the last week, there were three articles about luxury real estate in various major media publications
From Brooklyn:
"It is amazing," said Jill Seligson Braver, an associate broker at Brown Harris Stevens. "It is a level of activity I have not seen since 2006-2007. There are so many people looking for brownstone buildings, and there is just no supply."

Ms. Braver said that when it comes to brownstones, good bones can mean many things: striking period details, ornate moldings, gracious floor plans. But always, they offer a sense of solidity. "Brownstones signify stability," she said. "Putting roots down in a neighborhood for the long haul."

It is not uncommon for dozens of people to jam open houses or for bidding wars to leave the listing price in the dust. With so few single-family homes available, buyers have also been eagerly snatching up two- and three-family homes with the goal of converting them to single-family residences.

"There is a lot of money out there," said Trish Martin, the director of sales in Brooklyn for Halstead Property. But people are cautious, looking to invest in areas that held their value even when times were tough. "We would love to point people to other burgeoning neighborhoods," she said, "but people have it set in their head that they want a specific neighborhood."
Brooklyn's Gold Rush [New York Times, Marc Santora, June 1, 2012]
From the San Francisco Bay Area:
After several months of house-hunting in and around Cupertino, Sury and Suhasini Balasubramanian became disheartened.

"We were outbid quite a few times," said Sury Balasubramanian. "They were all-cash deals with no contingencies, way over our budget."

They decided to get aggressive.

"We realized that our budget of $600,000 would not cut the mustard," he said. They found a three-bedroom Sunnyvale townhome listed at $649,000 and beat out 14 other buyers with a $725,000 bid.

Their experience is the story of the day in the Bay Area real estate market, especially in the tech-fueled swath from San Francisco to San Jose.

Buyers are battling over tight inventory, with for-sale homes in such short supply that they sell up to twice as fast as a year ago and draw multiple offers. In many areas, asking prices and sale prices are up significantly from this time last year.

The combination signals a shift to stability for the once-plummeting housing sector, experts say.

"The market has clearly turned," said Christopher Thornberg, principal at Beacon Economics. "The question is: How high a bounce? Will it be a basketball or a bowling ball? The answer is more on the bowling ball end. While things have clearly (improved), it's not like the problems are finished."
Number of new homes on market down as prices pick up [San Francisco Chronicle, Carolyn Said, June 3, 2012]
From Beverly Hills:
Bidding wars are breaking out for luxury homes in such wealthy enclaves as Brentwood, Beverly Hills, and Bel Air as an increasing number of buyers bet on rising home prices and investors return to the market. Even properties in need of extensive renovation are being fought over by shoppers who expect to resell them for more after a remodel or rebuild. "The percentage of people who think prices are only going to go up is the greatest I have ever seen in my career," says Syd Leibovitch, president of Rodeo Realty in Beverly Hills.
Bidding wars are back for Los Angeles luxury homes [Bloomberg Businessweek, Nadja Brandt, May 24, 2012]
From Chicago?
When will we see the media articles about how great the Chicago luxury market is?
And what are the odds that there isn't just one buyer, but two, for these two trophy properties?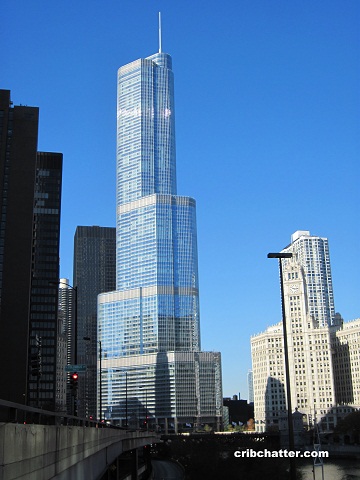 Chezi Rafaeli at Coldwell Banker has the Trump Tower listing. See the interior pics here.
The listing says it's the highest residence in the Western Hemisphere. (higher than the top floors of the Hancock???) The new buyer will have to finish the interior.
401 N. Wabash #PH89A: 5 bedrooms, 7 baths, 2 half baths, 14,260 square feet
Never sold from the developer
Currently listed at $32 million
Assessments of $12,150 a month
Taxes are "new"
Central Air
Will have to finish out the interior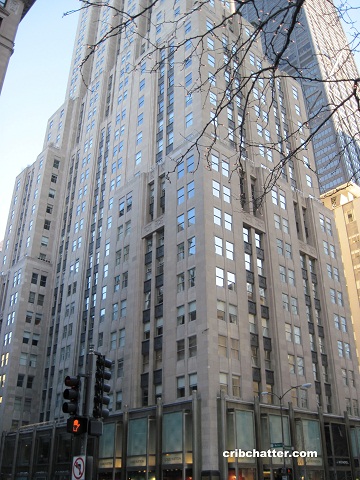 Susan Miner at Premier Relocation Inc. has the Palmolive listing. See the listing here (sorry all you lookie-loos- NO interior pics).
The penthouse is on the top 3 floors. It has a gameroom and a terrace as well as Hefner's "restored" Playboy office.
159 E. Walton #PH: 5 bedrooms, 6 baths, 3 floors, 12,000 square feet
Sold in September 2006 for $12 million
Currently listed for $18.4 million
Assessments of $11,595 a month
Taxes of $42,772
Central Air
3 car parking