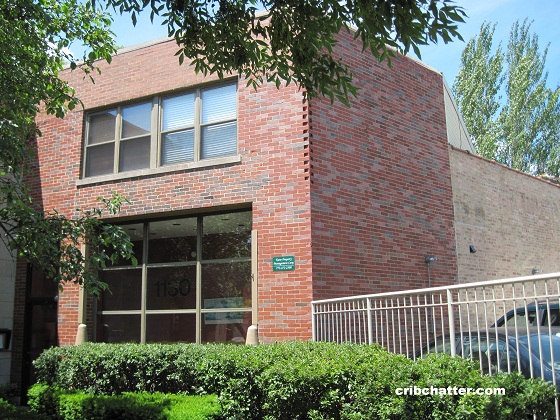 This 2-bedroom townhouse at 1130 W. Cornelia in the Wrigleyville neighborhood of Lakeview is on the market as a short sale.
The listing calls this a townhouse. I guess that's because it has it's own entrance into the courtyard.
It has a 2-story living room with an open kitchen that has maple cabinets, granite counter tops and stainless steel appliances.
The master bedroom is on the second floor and has a massive skylight but it's also, apparently, open to the living room below (see the comments by the Redfin agent if you are registered on Redfin.)
The second bedroom is on the second floor behind the master bedroom but it apparently doesn't have any windows (also see the Redfin agent's comments.)
There is a bonus den on the main level.
It has central air and a parking space.
Listed in April 2012, it has been reduced $50,000 to $325,000.
That is just $16,000 above the 2000 purchase price.
How low will this go?
Joe Green at Keller Williams has the listing. See the pictures here.
Unit #G: 2 bedrooms, den, 2 baths, 1500 square feet, townhouse
Sold in June 1989 for $182,500
Sold in July 1993 for $197,500
Sold in April 1997 for $214,500
Sold in May 2000 for $309,000
Sold in April 2005 for $410,000
Lis pendens foreclosure filed in January 2012
Originally listed in April 2012 for $375,000
Reduced
Currently listed as a "short sale" for $325,000 (parking included)
Assessments of $257 a month
Taxes of $4756
Central Air
Washer/Dryer in the unit
Bedroom #1: 17×11 (second floor)
Bedroom #2: 17×10 (second floor)
Den: 15×10 (main)