Get a Logan Square 2/2 Loft For Under $240,000 With Parking: 2650 W. Belden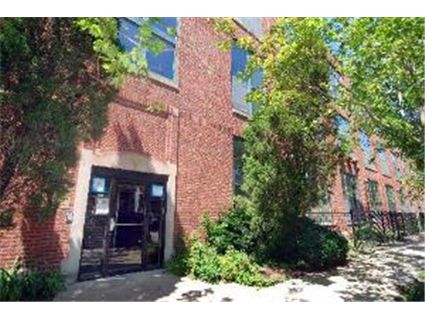 This 2-bedroom loft in 2650 W. Belden in Logan Square first came on the market in 2010 and was withdrawn only to re-appear in April 2012.
Since April 2012, it has been reduced $20,000 to $239,000.
It has floor to ceiling windows and exposed brick along with 15 foot ceilings.
At 1600 square feet, it appears that both bedrooms do not have windows.
But it has other features buyers look for including central air, washer/dryer and 1 outdoor parking space.
The listings says it has new plumbing and electric from two years ago.
I couldn't find an original sales price because the PIN appears to be the same as Unit #111, which is also on the market (it's one of Gary Lucido's listings). It too was rehabbed just 2 years ago.
Were these units that were original developer units that are only now finally being sold?
And is this a deal at under $240,000?
(By the way- that is NOT my picture up top. I may take some crazy ones- but that is not one of mine.)
Tatiana Rea at @Properties has the listing. See the pictures here.
Unit #101: 2 bedrooms, 2 baths, loft, 1600 square feet
I couldn't find an original sales price- same PIN as Unit #111.
Off and on the market in 2010
Was listed in April 2012 for $259,000
Reduced
Currently listed at $239,000
Assessments of $477 a month
Taxes – not listed
Central Air
Washer/Dryer in the unit
Parking included
Bedroom #1: 15×12
Bedroom #2: 13×11