Selling A 2-Bedroom Two Years Later in Southport: 1304 W. Cornelia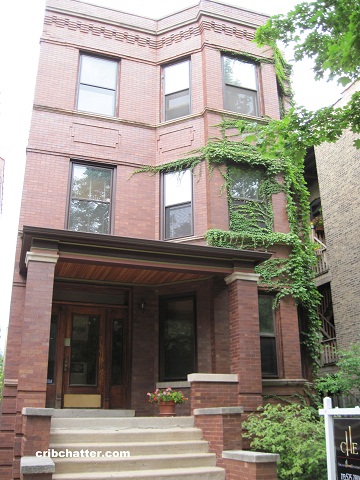 We last chattered about this 2-bedroom at 1304 W. Cornelia in the Southport neighborhood of Lakeview in September 2011.
See our prior chatter here.
At that time, it was on the market just 14 months after the prior sale and was trying to get a $25,000 premium over the $350,000 purchase price.
Many of you thought it would sell for around 10% under its 2010 price while some of you thought it would sell for under $300,000 as it was a 2/1.5 and too much like a rental apartment.
The unit was de-listed in November and has now returned with a reduced price of $339,000.
If you recall, the second floor unit has the amenities buyers are looking for including central air, washer/dryer in the unit and garage parking.
The vintage unit has hardwood floors throughout and a built-in hutch in the dining room.
The kitchen has granite counter tops, stainless steel appliances and 42 inch cabinets.
The property is in a prime Southport location. It is within close walking distance to the shops and restaurants on Southport as well as the Southport Brown Line stop.
It couldn't get the premium in 2011 but with inventory low and the market picking up, will it manage to sell over $300k?
Ben Osbun at Chicago Home Estates still has the listing. See the pictures here.
Unit #2: 2 bedrooms, 1.5 baths, 1200 square feet
Sold in September 2006 for $360,000
Sold in July 2010 for $350,000
Originally listed on September 5, 2011 for $374,250
Price was changed on September 13, 2011 to $349,250 (now with $25,000 for the parking which is still $374,250)
Delisted in November 2011
Currently listed at $339,000 (parking included)
Assessments of $150 a month
Taxes of $5098
Central Air
Washer/Dryer in the unit
Bedroom #1: 13×10
Bedroom #2: 10×9