Now's The Time To Be A Landlord: Get A 3-Flat At 1832 W. Addison In Lakeview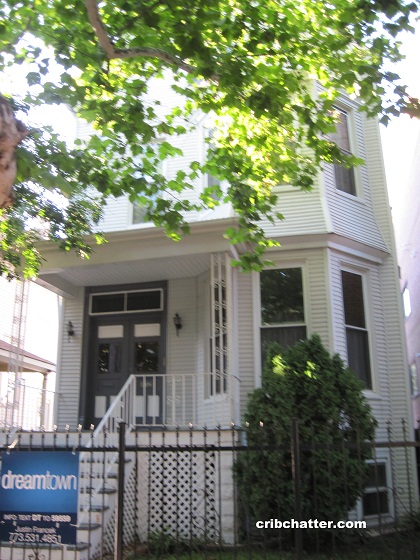 This 3-flat at 1832 W. Addison in Lakeview came on the market in June 2012.
It is located just four buildings to the west of the Addison Brown line stop.
The 3 units have the following:
Unit #1: 2/1, rented for $800 a month
Unit #2: 2/1, rented for $1200 a month
Unit #3: 4/2 duplex up rented for $1400 a month
The 3-flat is on a standard 25×125 lot and has a 2-car garage.
Each of the tenants pays their own utilities. The listing doesn't say if there is a washer/dryer somewhere in the building.
There is no central air.
The listing says the apartments have "newer kitchens" and that the plumbing and electrical has been updated.
Some of the units have original features such as hardwood floors and wood trim. The fireplaces also look original.
With rents at "record highs" is it a no-brainer to become a landlord by buying this property?
Justin Francek at Dream Town has the listing. See the pictures here.
1832 W. Addison: 3-flat, 8 bedrooms, 4 baths, 2 car garage
Last sold before 1988
Originally listed in June 2012 for $529,900
Currently still listed at $529,900
Taxes of $7102
No central air
Rents total: $3400 a month