The Tikki Bar And Jacuzzi Is Still Available in Southport: 1348 W. Addison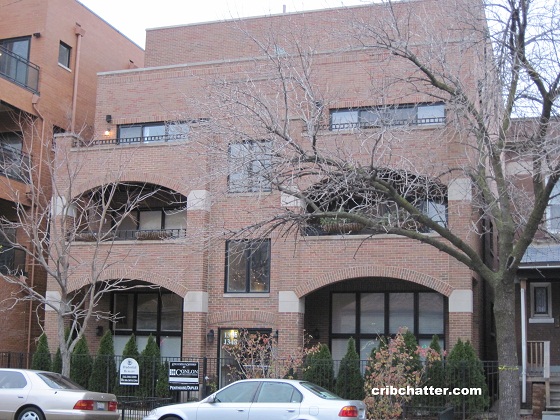 We last chattered about this top floor 3-bedroom duplex up at 1348 W. Addison in the Southport neighborhood of Lakeview in December 2011.
See our prior chatter here.
But it has been on the market for a year now with no takers. Back in December, many of you thought it was a cool place for a bachelor but that it was simply priced too high.
It certainly is the perfect property for the person who loves their outdoor space.
The listing says it has 5 outdoor decks including one terrace measuring 20×25 and a private rooftop deck measuring 1400 square feet complete with a jacuzzi and a custom Tikki Bar.
The kitchen has espresso cabinets and upscale stainless steel appliances. It also has 2 inch concrete counter tops (instead of the standard granite counter tops.)
There are 2 master suites and a home theater in the 2400 square feet.
It has all the other features condo buyers look for including central air and washer/dryer in the unit. It also comes with a coveted 2-parking spaces which will be helpful given the unit's location down the street from Wrigley Field.
In the last year, it has been reduced just $20,000 and is still listed $79,000 above the 2007 purchase price. (The Redfin "last sale" price doesn't look to be correct. I used the sales info from the public records.)
Will this property sell in 2012?
Richard Kasper at Conlon has the listing. See the pictures here.
Unit #3W: 3 bedrooms, 3.5 baths, 2400 square feet, 2 car parking
Sold in November 2007 for $800,000
Originally listed in August 2011 for $899,000
Reduced
Was listed in December 2011 at $889,000
Reduced
Currently listed at $879,000
Assessments of $330 a month
Taxes of $11,684
Central Air
Washer/Dryer in the unit
1400 square foot rooftop deck
5 decks total
Bedroom #1: 16×13 (third level)
Bedroom #2: 13×10 (third level)
Bedroom #3: 16×16 (fourth level)
Family room: 21×16 (fourth level)