New Construction Market Heats Up: 2/2 Condos Starting At $489,000 in Southport: 1204 W. Cornelia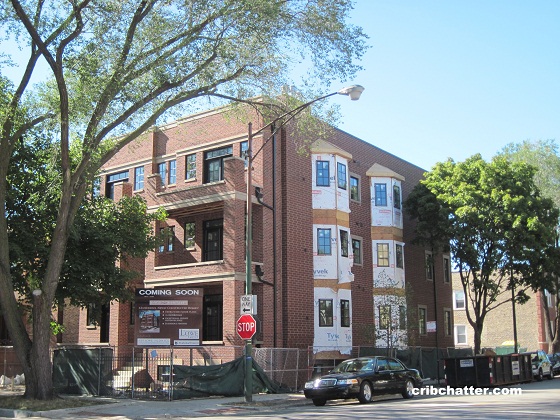 This 6-unit building at 1204 W. Cornelia in the Southport neighborhood of Lakeview is still under construction but the units have started coming on the market.
According to several of the listings, 2 of the units, including at least one of the 4-bedroom first floor duplex down units priced at $789,000, are already under contract.
Delivery is expected in November 2012.
Prices on the units are the following (they've only listed 3 of the 6 so far):
Unit #1W: 4 bedrooms/2.5 baths, $789,000
Unit #2W: 2 bedrooms/2 baths, $489,000
Unit #3W: 2 bedrooms/2 baths, penthouse with rooftop deck, $575,000
I can't tell for sure if parking is included, but it looks like it is.
Other than new construction right on Southport itself, I can't remember the last new construction building in the neighborhood (and one that isn't directly on the El tracks.)
Yes, it's in the Blaine school district (which is being marketed heavily).
The units will have upscale finishes such as crown molding, heated floors, concrete soundproofing and Viking appliances.
With 2 out of the 6 condos already sold, it appears demand is strong for "new" in Southport.
Is this one of the few neighborhoods that can still support a 2/2 condo priced at nearly $500,000?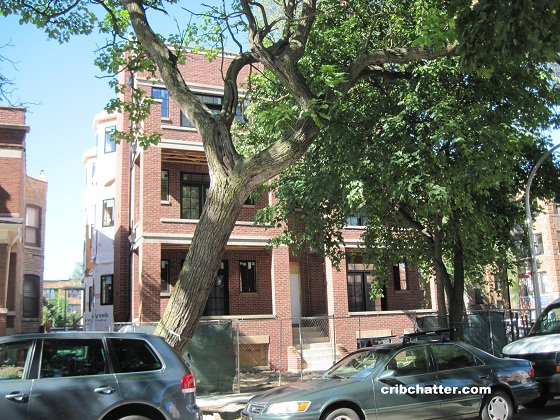 Jeff Lowe at Prudential Rubloff is handling sales. Check out interior pictures (of similar buildings) here.