New Construction Duplex Downs Still Selling For Over $700K: 1022 W. Diversey in Lakeview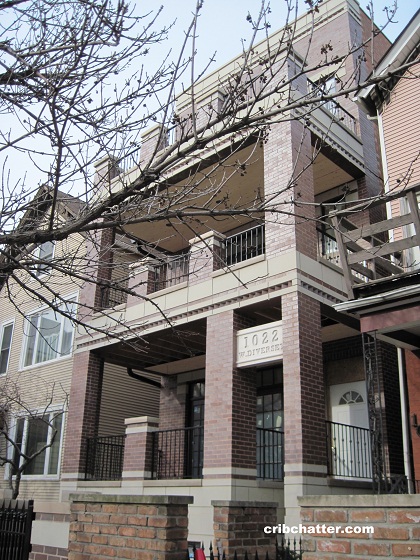 We chattered about this new construction 3-unit building at 1022 W. Diversey in Lakeview several times in 2012.
See our January 2012 chatter here.
The top floor 2-bedroom penthouse sold within 4 months as did the second floor 2-bedroom.
Unit #3 sold in April 2012 for $535,000
Unit #2 sold in April 2012 for $435,000
But it didn't take long for the 4-bedroom duplex down to also sell.
The entire building was sold out within 7 months of listing the units with the duplex down selling for $732,500.
Forget building million dollar homes.
Could developers clean up by building $600,000 to $800,000 3-bedroom condos in Blaine, Bell, and Burley school districts where new properties listed over $400,000 but under $1 million are nearly non-existent?
(This property wasn't even IN one of those top school districts.)
John McNaughton at Prudential Rubloff had the listing. You can still seen the interior pictures here.
Unit #1: 4 bedrooms, 2.5 baths, duplex down, no square footage listed, parking included
Originally listed in in February 2012 for $750,000
Sold on July 10, 2012 for $732,500
Had high end millwork
Viking appliances