Just How Hot Are Lakeview 3-Flats? 825 W. Newport Is Listed Just $25K Above The 2002 Price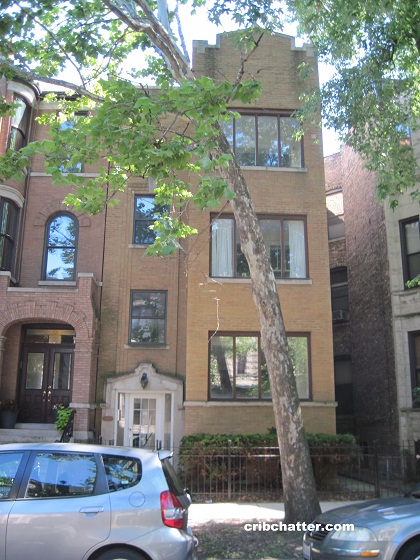 This 3-flat at 825 W. Newport in Lakeview recently came on the market.
A lis pendens foreclosure was filed on it in April 2011.
I can't tell from the public record if it's already bank owned but the listing says "offer now digitally accepted" and has the type of pictures associated with a bank owned property (the date on the far right corner, for example.)
It has the following units:
Unit #1: 2 bedrooms, 2 baths
Unit #2: 2 bedrooms, 2 baths
Unit #3: 2 bedrooms, 2 baths, in-unit washer/dryer
There is a 3-car parking pad in the back.
There is also coin laundry and storage in the basement.
The units have updated kitchens with white appliances, sunrooms and central air.
There are no rental rates provided, as it appears the apartments are empty.
This building is listed $165,100 under the 2005 purchase price.
It's also just $25,900 above the 2002 price.
Given what we know about rents and the hot rental market, is this a steal?
Sandra Griggs at Atlantic & Pacific Real Estate has the listing. See the pictures here.
825 W. Newport: 3-flat, 6 bedrooms, 6 baths, 3-car parking
Sold in May 1996 for $410,000
Sold in October 2002 for $759,000
Sold in March 2005 for $950,000
Lis pendens foreclosure filed in April 2011
Currently listed at $784,900
Taxes of $14,914
No rental rates provided
Each tenant pays electric