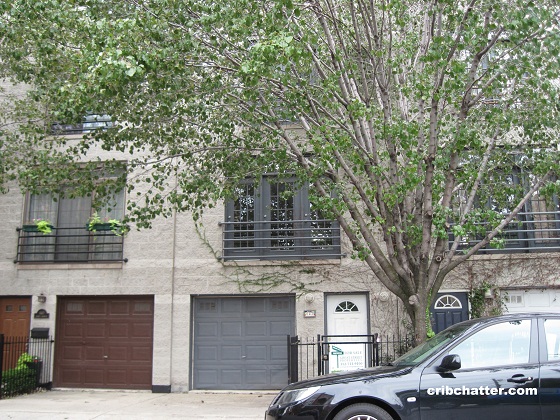 This 3-bedroom townhouse at 642 W. Armour in West Town recently came on the market.
It is a Fannie Mae Homepath property and can be purchased for just 3% down.
It has 2 bedrooms on the second floor and a 3rd bedroom on the top floor.
The kitchen looks intact with white cabinets but the appliances are missing.
It also appears from the listing pictures that the bathrooms are intact.
There are hardwood floors in the living room.
The listing says there's no central air. But there is an attached 1-car garage.
Fannie Mae has listed this for $9900 more than the 2003 list price.
Will it get the premium?
Ayoub Rabah at Great Street Properties has the listing. See the pictures here.
642 W. Armour: 3 bedrooms, 2.5 baths, listing says 1120 square feet, one attached garage
Sold in May 1996 for $198,000
Sold in September 2003 for $365,000
Lis pendens foreclosure filed in June 2011
Fannie Mae Homepath property
Currently listed for $374,900
Taxes of $4488
No central air (?)
Bedroom #1: 17×13 (second floor)
Bedroom #2: 14×12 (second floor)
Bedroom #3: 14×10 (third floor)