Vince Vaughn Reduces Penthouse $1.65 Million But Does Anyone Care? 159 E. Walton In The Gold Coast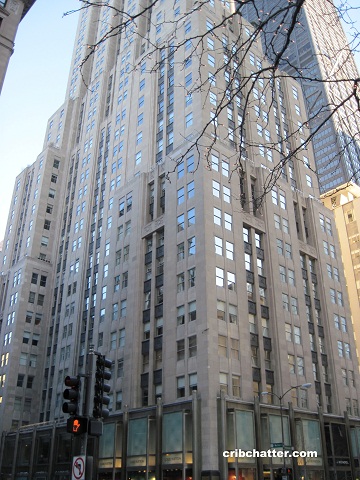 There was this big brou-ha-ha when actor Vince Vaughn put his Palmolive triplex penthouse at 159 E. Walton in the Gold Coast on the market in June 2012 for $18.4 million.
Other than a Trump penthouse which had come on the market at $32 million, this was the most expensive condo on the market in the city.
Three months later, the price was reduced $1.65 million to $16.75 million.
The penthouse has 5 bedrooms with 12,000 square feet.
We don't know what it looks like because there have never been pictures posted on the public realtor sites.
Is it actually doing this property a disservice to NOT put pictures out where the public can see them?
The listing says it has Hugh Hefner's originally restored Playboy office. Why not show us?
The celebrity listings tend to go global.
Curbed puts it out there and then the next thing you know it's on the front page of Yahoo (which hundreds of millions around the globe read daily.)
That's marketing (and publicity) you can't buy.
What if a celebrity reduces the price on a property and no one cares?
Susan Miner at Premier Relocation has the listing. See the listing here (no interior pics, remember).
159 E. Walton PH: 5 bedrooms, 6 baths, triplex, 12,000 square feet, 3 car parking
Sold in September 2006 for $12 million
Originally listed in June 2012 for $18.4 million
Reduced
Currently listed at $16.75 million
Assessments of $11,595 a month (includes doorman)
Taxes of $42,772
Central Air