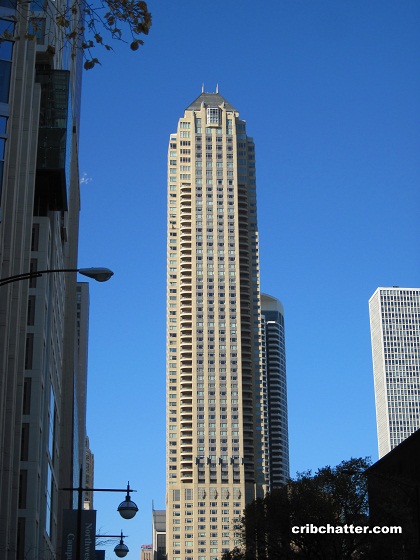 There's hope for Vince Vaughn and his Palmolive penthouse which is listed at $16.75 million.
The penthouse in Park Tower at 800 N. Michigan just closed for $15 million.
I believe it's the most expensive condominium to ever sell in the city of Chicago.
It "sold before print" which means it was never listed on the MLS until it closed. So a buyer was already precured ahead of time.
The full floor 3-bedroom unit had 7900 square feet with panoramic views of the city.
It had 16 foot ceilings and a 44×15 terrace.
3 car parking was also included.
This seller did very well holding this unit for the last 13 years.
Are we now seeing a bifurcated market- with the rich doing really, really well in Chicago real estate and the middle class set to struggle for years?
P.S. Bonus points for whomever figures out who bought this unit (as I have no idea- and it's not public yet.)
Chezi Rafaeli at Coldwell Banker had the listing. There were no pictures listed. Ever.
See the sold listing here.
Unit #66PH: 3 bedrooms, 4 baths, 5 half baths, 7900 square feet, full floor penthouse, 3 car parking
Sold in August 2000 for $3.316 million
Sold in November 2012 for $15 million
Assessments of $5372 a month (includes doormen and cable)
Taxes of $109,373
Central Air
Terrace: 44×15
Bedroom #1: 35×15
Bedroom #2: 13×12
Bedroom #3: 14×12
Library: 23×12