The 7-Bedroom Horton Mansion Is Still On The Market In Beverly: 10200 S. Longwood Drive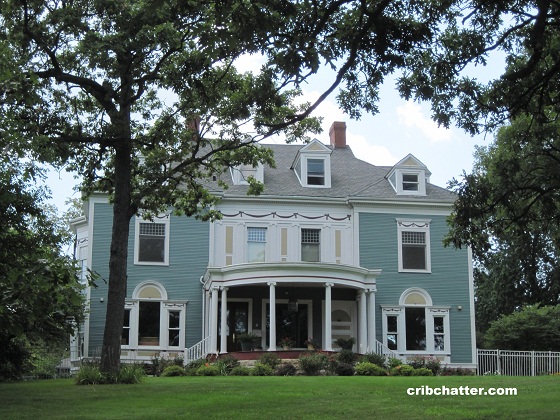 We last chattered about the Horton Mansion at 10200 S. Longwood Drive in Beverly in July 2012.
See our prior chatter here.
The house is known as the Horton Mansion because, according to Curbed Chicago, it was built for Horace Horton, the founder of Chicago Bridge & Iron, in 1890.
If you recall it sits on a huge lot of about a half an acre on top of the hill measuring 102.87x260x99.69×236.6.
The house has a lot of its vintage features intact, including crown molding and wood work. It also has 4 wood burning fireplaces, including one in the master bedroom.
5 of the 7 bedrooms are on the second floor with the other two on the third floor.
It also has features you would expect in a mansion including a first floor library.
Modern amenities including an updated kitchen with stainless steel appliances and central air.
Originally listed at $1.1 million, it had been reduced to just under a million at $999,999.
But it has been sitting at that price over 6 months.
What price will it take to sell this house in 2013?
Darya Lisserman at Jameson Sotheby's still has the listing. See the pictures here.
10200 S. Longwood: 7 bedrooms, 4.5 baths, 2 car garage, 9200 square feet
Last sold in January 1987 (I couldn't determine a price)
Originally listed in April 2012 for $1.1 million
Reduced
Was listed in July 2012 at $999,999
Currently still listed at $999,999
Taxes of $10,168
Central Air
Bedroom #1: 21×31 (second floor)
Bedroom #2: 16×16 (second floor)
Bedroom #3: 17×24 (second floor)
Bedroom #4: 18×16 (second floor)
Bedroom #5: 12×20 (second floor)
Bedroom #6: 15×18 (third floor)
Bedroom #7: 15×20 (third floor)
Library: 20×16 (main floor)
Family room: 19×12 (main floor)