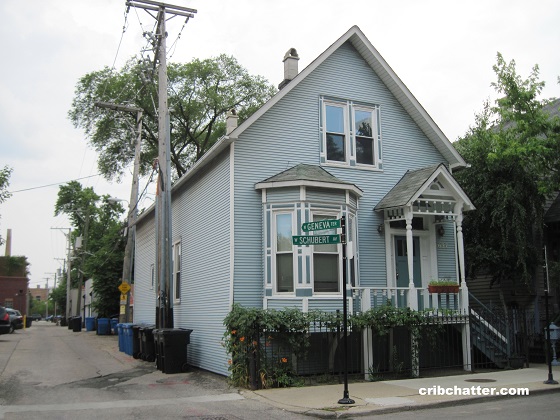 This 5-bedroom Victorian house at 637 W. Schubert in Lincoln Park came on the market in May 2013.
Originally listed for $575,000, it has been reduced to just $499,000.
What's the catch?
Built in 1876, it is on a smaller than average size lot of 27×52.75.
There's no garage.
One side of the house is also on the unusual "street/alley" that is Geneva Terrace which leads to the enclave of million dollar homes that we have chattered about before (see that chatter here.)
It is being sold "as-is" as a teardown (in fact, it is listed both as a house and as a piece of land on the MLS.)
The listing says it has RT4 zoning.
Most of the listing pictures are of the exterior of the house although there are a couple of the interiors.
3 of the 5 bedrooms are on the main floor with two on the second floor.
How low will this go before a developer takes a chance?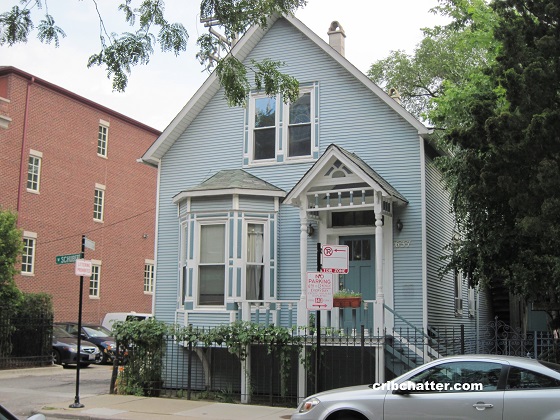 Maribel Selva at Coldwell Banker has the listing. See the pictures here.
637 W. Schubert: 5 bedrooms, 2 baths, no garage
Sold before 1987
Originally listed in May 2013 for $575,000
Reduced
Currently listed "as-is" for $499,000
Taxes of $7802
No central air
Bedroom #1: 10×10 (main level)
Bedroom #2: 12×10 (main level)
Bedroom #3: 10×10 (main level)
Bedroom #4: 10×12 (second level)
Bedroom #5: 10×10 (second level)