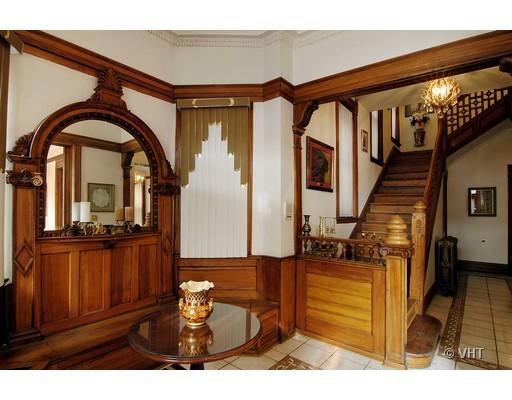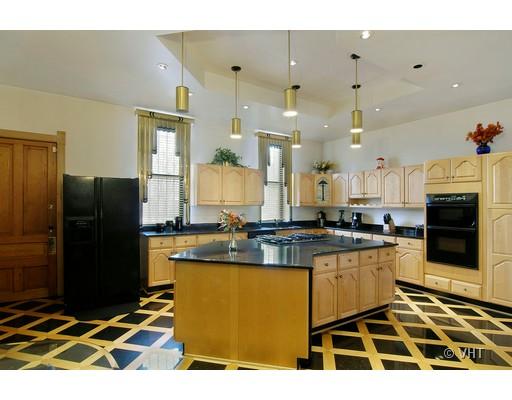 File this post under "they just don't build them like this anymore."  I don't care how "nice" new is.  It never looks like this.
Look at that woodwork and the crown and ceiling moldings!  They're exquisite.
The pictures above are from an 1888 Victorian at 462 E. Oakwood Blvd. in an area of the South Side known as the Oakland Landmark District.  It is an area just north of Kenwood, only a block or two from the Lake.  Some confuse it with Bronzeville.  From the Chicago Landmark District website:
During the 1870s and '80s, when the area became known as Oakland, it was one of the city's premier residential neighborhoods, the embodiment of an elegant Victorian-style suburb. The architectural styles of its surviving rowhouses and single-family residences include Classical Revival, Queen Anne, and Richardsonian Romanesque. The core of this district centers on a group of picturesque, Queen Anne-style cottages designed by Cicero Hine in 1886-87. The district also includes 50 nearby historic structures, some located as far north as 35th Street.
The house recently had a price reduction.   It was listed over $1 million previously.
462 E. Oakwood Blvd: 5 bedrooms, 3.5 baths, 5000 square feet
Currently listed for $990,500
Sybil Martin of Coldwell Banker has the listing.