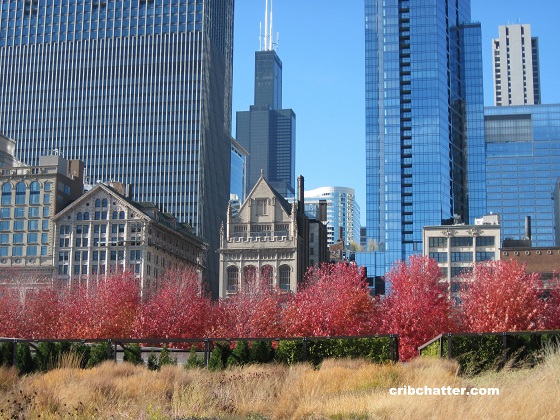 The Illinois Association of Realtors is out with the July data. Sales continue to be weaker than a  year ago despite lower mortgage rates.
The 30-year fixed averaged 4.11% down from 4.35% in July of 2013.
The city of Chicago saw an 8.2 percent year-over-year decrease in home sales in July 2014 with 2,664 sales, down from 2,902 in July 2013. The median price rose to $270,000 versus $250,000 in July 2013, an annual increase of 8.0 percent.
Here's the July data since 1997 (thanks, once again, to G for the historic info):
1997: 1,694
1998: 2,139
1999: 2,186
2000: 2,013
2001: 2,410
2002: 2,661
2003: 3,105
2004: 3,429
2005: 3,487
2006: 3,088
2007: 2,819
2008: 2,200
2009: 2,040
2010: 1,631
2011: 1,666
2012: 2,088
2013: 2,902
2014: 2,664
"July proved to be another strong month in the city of Chicago, with a median home price increase of 8 percent to $270,000 from $250,000 in July 2013," said Matt Farrell, president of the Chicago Association of REALTORS® and managing partner of Urban Real Estate.

"Inventory remains low even when the summer season is popular with sellers looking to move. Now is an ideal time for sellers to contemplate their own long-term plans and consider preparing their home for a fall sale. Interest rates remain historically low, and buyers are still seeking homes in a market with a shortage of housing options."
Market times continue to drop.
The average time it takes to sell a home continues to decline. In July, it took 65 days on average to sell a home in the state, down 9.7 percent from 72 days last year. The average time to sell a home in the Chicago area was 50 days in July, and 43 days in the city of Chicago.
Market time in the city in July 2013 was 48 days.
If inventory is low and prices are still rising, why aren't more homeowners listing?
Illinois median home prices increase 7.2 percent in July; Home sales down, but homes selling faster [Illinois Association of Realtors, Press Release, August 21, 2014]