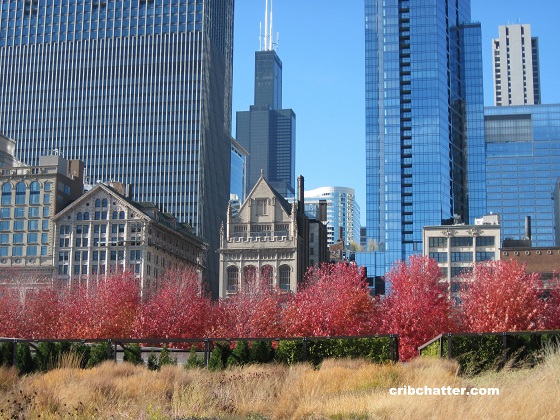 The Illinois Association of Realtors is out with the August home sales and it comes as no surprise to those of us following the market that Chicago's housing market cooled off at the end of the summer.
Sales were down statewide, in the 9-county Chicagoland area and in the City of Chicago. It was the largest decline in sales in Chicago since 2011.
From the Illinois Association of Realtors:
The city of Chicago saw a 15.3 percent year-over-year decrease in home sales in August 2014 with 2,414 sales, down from 2,850 in August 2013. The median price rose to $270,000 versus $245,000 in August 2013, an annual increase of 10.2 percent.
August sales since 2007:
August 2007: 2923 sales
August 2008: 2078 sales
August 2009: 1927 sales
August 2010: 1486 sales
August 2011: 1787 sales
August 2012: 2209 sales
August 2013: 2850 sales
August 2014: 2414 sales
August median price since 2007:
August 2007: $305,000
August 2008: $297,500
August 2009: $229,900
August 2010: $200,000
August 2011: $192,500
August 2012: $200,000
August 2013: $245,000
August 2014: $270,000
The IAR blamed "tighter housing inventory and credit availability" for the slide in sales.
"August rounded out the typically hot summer market with a trend we've seen all year. Chicago buyers have fewer homes to choose from yet are finding their desired house in a shorter amount of time," said Matt Farrell, president of the Chicago Association of REALTORS® and managing partner of Urban Real Estate. "Median home prices are flourishing as a result of these focused buyers presenting their best offer despite the low inventory."
But is inventory actually lower than last year- when it was also pretty awful? Last year's IAR press release for August also talked about tight inventories.
And there is no indication that credit availability is any more difficult than it was 12 months ago.
Mortgage rates were actually lower this year than last, averaging 4.1% compared to 4.4% a year ago. If anything, that should have spurred the market, not depressed it. In August 2013 everyone was worried about rising rates.
Sales have been lower year over year every month this year in Chicago except one.
What's causing the cooling in the housing market in 2014?
Illinois median home prices increase 6.1 percent in August; Home sales down amid tight inventory [Illinois Association of Realtors, Press Release, September 22, 2014]