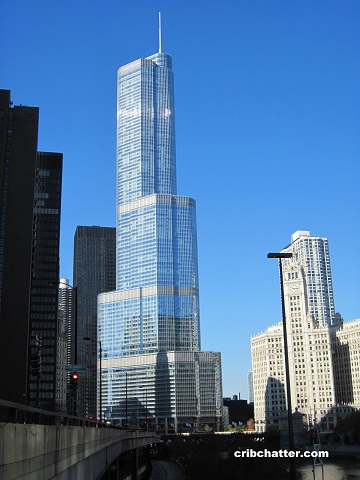 The September home sales data is out. Sales fell again while the median price also rose again.
From the Illinois Association of Realtors:
The city of Chicago saw an 8.7 percent year-over-year decrease in home sales in September 2014 with 2,187 sales, down from 2,395 in September 2013. The median price rose to $250,000 versus $230,000 in September 2013, an annual increase of 8.7 percent.
September sales for the last 8 years:
2007: 2172 sales
2008: 1816 sales
2009: 1918 sales
2010: 1403 sales
2011: 1498 sales
2012: 1845 sales
2013: 2395 sales
2014: 2187 sales
Median prices for the last 8 years:

2007: $267,750
2008: $268,600
2009: $225,000
2010: $180,000
2011: $190,000
2012: $188,900
2013: $230,000
2014: $250,000
"Chicago's fall housing market features bright spots for both buyers and sellers," said Hugh Rider, president of the Chicago Association of REALTORS® and co-president of Realty & Mortgage Co. "Buyers can be encouraged by a rise in the number of homes available for sale this fall to give them a broader selection. Sellers also continue to be in a strong position with median sales prices posting year-over-year gains and homes selling more quickly."
"As the housing market enters a normally slow season, the trend of the last few months of declining sales on a month-to-month basis is expected to continue, but with gains on a year-over-year basis for the remainder of 2014," noted Geoffrey J.D. Hewings, Director of the Regional Economics Applications Laboratory of the University of Illinois.  "However, prices are still forecast to increase and inventories are slowly expanding."
The headline on the press release touted the median price increase as, statewide, sales also dropped.
But just because the median price is rising, that doesn't mean home prices are rising. The median price only tells you the mix of what is selling. If it's rising, that's because more of the expensive homes are selling.
One bright spot was the average mortgage rate. It declined to an average of 4.1% from 4.5% in 2013 which should help make housing more affordable.
There was nothing surprising in this report given anecdotal information from buyers and sellers.
Will it simply be more of the same (i.e. declining sales) for October, November and December?
Illinois median home prices increase 4.5 percent in September; Statewide home sales down 4.4 percent [Illinois Association of Realtors, Press Release, October 21, 2014]