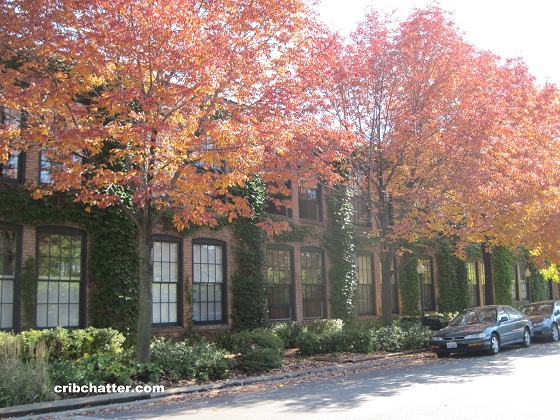 2013 was famous for having near record low inventory in Chicago.
Lack of product and record low mortgage rates combined to push Chicago housing prices up sharply. In some neighborhoods, prices exceeded previous peaks.
But over the last few months, the Chicago housing market has been changing.
Housing inventories in the Chicagoland area have actually risen, year over year, over the last four months.
In September, according to the MLS, 62,316 homes were on the market, up 5.1% from 59,292 listings last year.
Buyer demand also appears to be slowing as months of inventory has risen three consecutive months to 4.8 months in September. That is, however, still a sellers market as anything under 6 months favors the sellers.
From Crain's:
"In 2013 we just saw such an acceleration and there was no way that was going to be sustainable," said Matt Farrell, immediate past president of the Chicago Association of Realtors and managing partner of Chicago-based Urban Real Estate. "In 2014, to me, it's just kind of a return to normal."

Inventory steadily fell through the market's recovery, dipping to just 3.8 months of supply in August 2013 before starting to rise again, according to MRED. Realtors and other groups have cited tight supply as a major force holding back first-time homebuyers and other key cogs of the market competing against multiple bidders or cash buyers. Six months of supply is generally viewed as a balanced market.

"First-time buyers may have had some frustration trying to do something in the last year because they could never beat an all-cash offer, they could never close in 15 days," Mr. Farrell said. "There are buyers who were discouraged, who were ending up with their third or fourth choice, or deciding to rent for another year."

The rise in homes for sale has yet to significantly affect sellers, though. Prices are still rising, albeit more slowly than last year, and the average time it takes to sell a home fell to 84 days last month from 98 in September 2013. Distressed home sales have fallen 25 percent through the first eight months of the year, meaning less lender-driven competition and downward price pressure on homeowners.
All the agents are talking about a return to a "normal" market. Yet the Chicago market hasn't been "normal" for over a decade.
What impact will having a "normal" housing market have going forward?
Is that the end of the dramatic price increases?
More choice for homebuyers as Chicago listings rise [Crain's Chicago Business, David Lee Matthews, October 30, 2014]