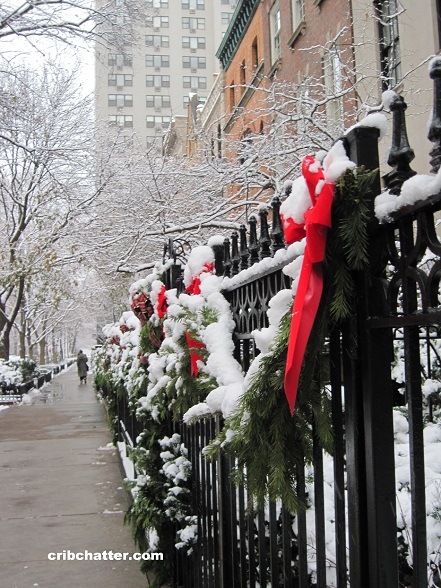 The November 2014 sales data is in and, as expected, sales dropped 11.5% from a year ago. From the Illinois Association of Realtors:
The city of Chicago saw an 11.5 percent year-over-year decrease in home sales in November 2014 with 1,632 sales, down from 1,844 in November 2013. The median price rose to $230,000 versus $200,000 in November 2013, an annual increase of 15.0 percent.
Here is the November sales data for the last 8 years (thanks to G for some of the data):
November 2007: 1859 sales and median price of $290,000
November 2008: 1093 sales and median price of $222,500 (16% short/REO sales)
November 2009: 1905 sales and median price of $215,000 (29% short/REO sales)
November 2010: 1144 sales and median price of $182,500 (39% short/REO sales)
November 2011: 1429 sales and median price of $157,000 (43% short/REO sales)
November 2012: 1750 sales and median price of $180,000
November 2013: 1844 sales and median price of $200,000
November 2014: 1632 sales and median price of $230,000
(Last year's press release actually listed 1800 sales and a median of $220,500 so I'm not sure where they're getting the numbers from on this year's press release. Those 44 extra sales must have been in the real low bracket to push down the median price by $20,500. But I'm going with what they put out.)
What caused the drop in home sales, which fell statewide, as well as in the Chicago metropolitan area and in the city?
Why- of course- THE WEATHER!
"Illinois' fourth coldest November on record had a negative effect on housing sales," noted Geoffrey J.D. Hewings, Director of the Regional Economics Applications Laboratory of the University of Illinois.  "While prices continue to improve, the sales forecast for the next three months indicates declines on a monthly and annual basis.  Foreclosure sales continue to decline as a share of total sales; good news on the one hand but extending the time for return to pre-bubble levels."

"As we round out the year, higher median sales prices and low inventory continue to be the market pattern. Buyers are primed to invest in the home that fits their needs despite facing fewer choices," said Hugh Rider, president of the Chicago Association of REALTORS® and co-president of Realty & Mortgage Co. "Predictions that interest rates will pick up next year should drive both potential buyers and existing homeowners to take advantage now and seize the opportunity."
Last year it truly WAS the weather with the polar vortex hitting in December all the way through February.
But now the IAR seems to be indicating that sales will again be slow through the winter months.
Interestingly, in this press release the IAR didn't list what the average 30-year fixed mortgage rate was for the month compared to a year ago. The press release almost always includes this information. For example, here's what it said in the November press release:
The monthly average commitment rate for a 30-year, fixed-rate mortgage for the North Central region was 4.03 percent in October 2014, down from 4.16 percent in September, according to the Federal Home Loan Mortgage Corp. In October 2013 it averaged 4.20 percent.
Is the IAR setting it up so that no one is disappointed by lower sales over the next few months? Any guesses on when this sales decline stops?
Illinois median home prices increase 6.9 percent in November; Sales decline 9.5 percent [Illinois Association of Realtors, Press Release, December 22, 2014]