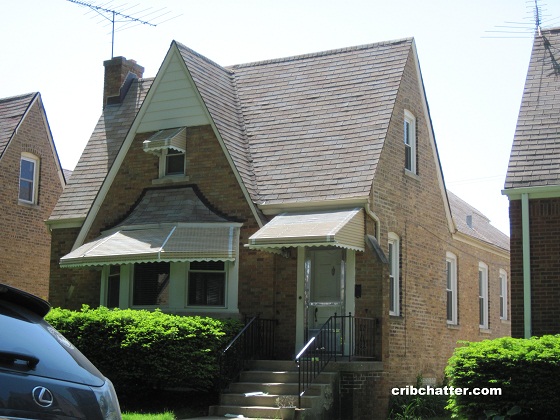 Sales have picked up all around Chicagoland this spring, and not just in the GreenZone.
Finally, the sizzle is hitting ALL markets.
As the Chicago Tribune reports:
The story of a handsome brick bungalow with a touch of green trim in Elmwood Park may not be the norm. But neither is it the exception in a local housing market that is putting up some strong numbers in some surprising corners.

The updated two-bedroom home was listed a little on the high side, for $199,000, but Terrance Matthews, an agent with Coldwell Banker Honig-Bell, hoped it nonetheless would attract some interest. He and the seller were not disappointed, despite the fact that Elmwood Park was among the many communities hit by foreclosures.

"We had 31 showings in four days," Matthews said. "Two (offers) were $20,000 over asking price, two were $15,000 over, one was at asking price and one was about $8,000 below."

The home went under contract in less than a week, and the sale closed in early March, for $220,000.
The "hot" areas are not necessarily where you might think.
The hot areas are scattered throughout the Chicago area, according to data from the Chicago Association of Realtors. Within Chicago, they include neighborhoods like Albany Park, the Near West Side, West Lawn, Ashburn and Dunning. In addition to Elmwood Park, suburban communities seeing new strength include Libertyville, Prospect Heights, Tinley Park and Lockport.
As we've chattered about, however, buyers want "new" so the property either should be new construction or renovated. Renovated and/or rehabbed properties with new kitchen and baths are selling almost instantly. If you have older finishes and haven't bothered to upgrade anything in 10 to 15 years, it will be more challenging.
In Libertyville, an end-unit townhouse with hardwood floors went under contract in 10 days and sold for $380,000, 96 percent of its list price. "Anything under half a million is selling really fast, almost instantly," said Doug Anderson, an agent at Blue Fence Real Estate.

In Chicago, Pat Cardoni, an agent with Insider Show Homes, works with a rehabber that targets neighborhoods it sees as on the upswing, such as West Lawn and Dunning. After a complete renovation, a West Lawn bungalow went on the market in mid-December at $239,900. It sold in late February for $239,000.
With mortgage rates near historic lows, unemployment around 5.5%, and the stock market at record highs, could there be a better time to be buying/selling a home?
Why isn't more inventory coming on the market?
What are Chicago's hottest neighborhoods? [Chicago Tribune, Mary Ellen Podmolik, April 17, 2015]