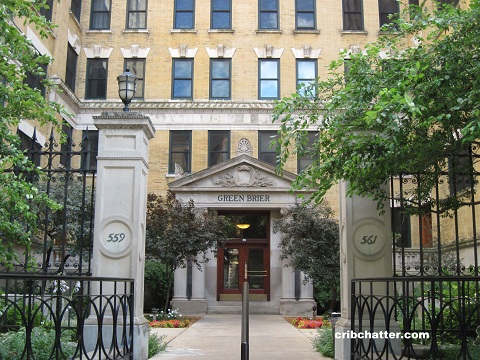 The Illinois Association of Realtors is out with April's data. As expected, sales were up.
The city of Chicago saw sales of 2,386 homes in April 2015, up 5.8 percent from last year when 2,256 homes were sold. The median price of a home in Chicago was $275,000, up 10.0 percent over April 2014 when median price was $250,000.
Here are the sales statistics for April since 2007:
2007: 2419 sales
2008: 1886 sales
2009: 1407 sales
2010: 1984 sales
2011: 1466 sales
2012: 1816 sales
2013: 2392 sales
2014: 2256 sales
2015:  2386 sales
Here are the median prices:
2007: $289,800
2008: $300,000
2009: $218,000
2010: $225,000
2011: $169,000
2012: $184,400 (IAR says it was $182,000 but I have $184,400 from last year's data)
2013: $223,500
2014: $250,000
2015: $275,000
"Throughout Illinois we are seeing tight housing inventories and this dynamic is providing encouragement for homeowners to get their property on the market," said Jim Kinney, ABR, CRB, CRS, GRI, president of the Illinois Association of REALTORS® and vice president for luxury sales at Baird & Warner in Chicago. "Demand is so high right now that buyers are willing to pay the prices that result from the decreased number of homes on the market this spring."

The time it took to sell a home in April averaged 78 days statewide, down from 82 days a year ago. Available housing inventory remained tight with 65,568 homes for sale, a 4.8 percent decline from April 2014 when there were 68,898 homes.

The monthly average commitment rate for a 30-year, fixed-rate mortgage for the North Central Region was 3.64 percent in April 2015, down from 3.76 percent the previous month, according to the Federal Home Loan Mortgage Corp. In April 2014 it averaged 4.34 percent.

"In Chicago, year-over-year sales and price gains are a clear sign that buyers are enthusiastic about making a purchase now despite a fewer number of homes available for sale," said Hugh Rider, president of the Chicago Association of REALTORS® and co-president of Realty & Mortgage Co. "With interest rates so low, we expect more buyers to seize the opportunity to make an investment. Homeowners who enter the market can anticipate strong sales prices as this trend has continued all year."
With mortgage rates still near the all time low, sales red hot and prices back to peak levels (and beyond), why isn't inventory increasing as everyone thought it would?
Illinois housing market swings into spring with higher home sales, prices in April [Illinois Association of Realtors, Press Release, May 21, 2015]