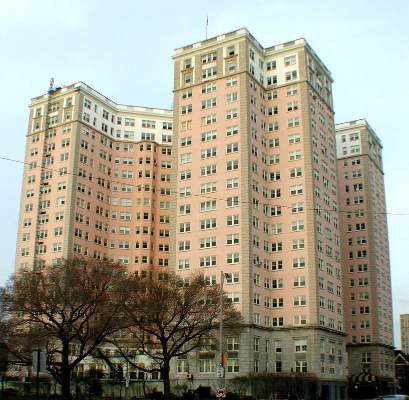 The Illinois Association of Realtors is out with June sales. As expected, sales are strong as the Chicago housing market continues with its hottest year since the housing boom.
From the Illinois Association of Realtors:
"The city of Chicago saw sales of 3,110 homes in June 2015, up 9.3 percent from last year when 2,846 homes were sold. The median price of a home in Chicago was $290,000, up 5.5 percent over June 2014 when the median price was $275,000."
Thanks to G for the historical sales data:
June 1997: 1,817
June 1998:  2,214
June 1999:  2,435
June 2000: 2,513
June 2001: 2,451
June 2002: 2,590
June 2003: 2,891
June 2004: 3,752
June 2005: 3,850
June 2006: 3,557
June 2007: 3,127
June 2008: 2282
June 2009: 1981
June 2010: 2526 (tax credit sales)
June 2011: 1841
June 2012: 2246
June 2013: 2729
June 2014: 2846
June 2015: 3110 sales
Here is the monthly median price data:
June 2008: $309,945
June 2009: $242,050
June 2010: $234,250
June 2011: $207,000
June 2012: $216,700
June 2013: $254,900
June 2014: $275,000
June 2015: $290,000
"Median prices in Chicago have increased steadily since October 2012, providing a remarkable comeback story for the city's real estate market," said Hugh Rider, president of the Chicago Association of REALTORS® and co-president of Realty & Mortgage Co. in Chicago. "Consumer interest remains keen, as shown by the month-over-month increases in sales recorded since February and the relatively short time it is taking to sell a home."

"Sellers keep reaping the rewards of a market that has continued to see median prices edge higher every month this year," said Jim Kinney, ABR, CRB, CRS, GRI, president of the Illinois Association of REALTORS® and vice president for luxury sales at Baird & Warner in Chicago. "A decrease in the number of days it takes on average to sell a home in Illinois shows that buyers are undeterred by the steady upward tick in prices."

The time it took to sell a home in June averaged 63 days statewide, down from 68 days a year ago and faster than 72 days last month. Available housing inventory remained tight with 70,999 homes for sale, a 6.9 percent decline from June 2014 when there were 76,287 homes.
With the housing market red hot, is it possible we will see the monthly sales surpass even the bubble years shortly?
Strong housing momentum continues in June with double-digit gains in Illinois home sales [Illinois Association of Realtors, Press Release, July 22, 2015]