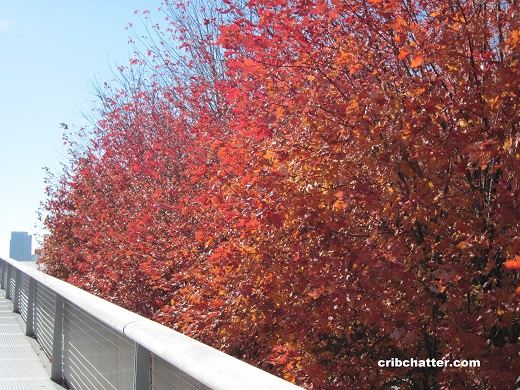 The Illinois Association of Realtors is out with the September home sales and the hot market continues to get even hotter.
From the Illinois Association of Realtors:
The city of Chicago saw sales of 2,358 homes in September 2015, up 5.2 percent from last year when 2,242 homes were sold. The median price of a home in Chicago was $250,000, up 0.4 percent over September 2014 when the median price was $249,000.
September sales for the last 9 years:
2007: 2172 sales
2008: 1816 sales
2009: 1918 sales
2010: 1403 sales
2011: 1498 sales
2012: 1845 sales
2013: 2395 sales
2014: 2242 sales
2015: 2358 sales
Median prices for the last 9 years:

2007: $267,750
2008: $268,600
2009: $225,000
2010: $180,000
2011: $190,000
2012: $188,900
2013: $230,000
2014: $249,000
2015: $250,000
"With increased sales and even stronger median price numbers, the Chicago market still shows a lot of life as we enter the last few months of the year," said Dan Wagner, president of the Chicago Association of REALTORS® and senior vice president of government relations for The Inland Real Estate Group. "The continued low number of homes available for sale shows consumers are still very much interested in buying."
While the state-wide numbers showed that this was the best September in a decade, the numbers I have in the list above indicate that 2013 was still slightly better than this year. But 2013 was a hot year too.
No one is saying the market is "slow" right now.
"The fall housing market has shown little sign that there's any significant weakening in demand," said Mike Drews, GRI, President of the Illinois Association of REALTORS® and broker-associate with Charles B. Doss & Co. in Aurora. "While we always see a seasonal slowdown this year, this month's numbers were quite strong, and indeed were the best sales numbers for September in a decade."

The time it took to sell a home in September averaged 64 days statewide, down from 69 days a year ago. Available housing inventory remained tight with 70,547 homes for sale, a 10 percent decline from September 2014 when there were 78,373 homes.

"The annual pattern of home sales continues with modest annual gains but negative month-over-month growth rates," said Geoffrey J.D. Hewings, director of the Regional Economics Applications Laboratory at the University of Illinois.  "The dampening effect of less-than-expected job growth has not yet affected the housing market and housing prices continue to climb modestly.  At the state level, the median price index, adjusted for inflation, is 91 percent of the 2008 peak; for Chicago, the comparable figure is 86 percent."
The data is more interesting if you drill down into the actual neighborhoods. Some are hot and some are not and median price is really completely random.
In Lakeview, sales of condos and townhouses were down 13.6% year over year.
2014 closed sales: 184
2015 closed sales: 159
Median price for condos/townhouses fell 5.1% to $305,000 from $321,500 last year.
Market time fell 7% to 66 days from 71 last year.
Inventory was down, declining 14.5%.
Inventory in 2014: 663
Inventory in 2015: 587
When you see the single family home data, it just doesn't seem all that hot. Market times and inventory are both spiking. Are they simply building too many of the $1.5 million new builds? There seems to be one every block.
2014 closed single family homes: 15
2015 closed single family homes: 13
Market times were up 182%.
2014 market time: 39 days
2015 market time: 110 days
Inventory of single family homes rose 46%.
Inventory in 2014: 63
Inventory in 2015: 92
Low inventories continue to be a problem city wide. But none might be as bad as the condo/townhouse market in West Town.
Inventory fell 34% in West Town in September to 274 properties from 415 last year. Good luck West Town condo buyers.
Median price remained unchanged year over year at $390,000.
Mortgage rates continue to be lower than 2014 and near the lows of this cycle.
Is this hot market going to continue to steam on through the December holidays?
What would slow it down?
Strong Illinois home sales and prices continue into September [Illinois Association of Realtors, Press Release, October 22, 2015]