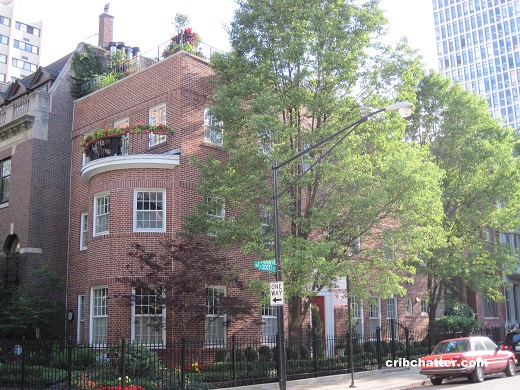 This 5-bedroom single family home at 1224 N. Astor in the Gold Coast has been on and off the market since 2012.
Recently, it came back on the market in March 2015.
Built in 1909, the brick home is on an irregular 24×90 corner lot.
The listing says it has been completely renovated by the current owner.
It has built-ins, crown molding, wainscoting, wood ceilings and a lower level family room and exercise room.
There are 7 wood burning fireplaces.
All 5 bedrooms are on the second and third floors.
There's also a unique fourth floor rooftop deck measuring 1200 square feet.
The house has central air but there's no parking. It available for lease in the neighborhood.
It's been reduced $300,900 since last March and is now listed at $2.999 million.
Is the lack of parking what is holding back the sale of this house?
Jennifer Ames at Coldwell Banker has the listing. See the pictures here.
1224 N. Astor: 5 bedrooms, 5.5 baths, 5850 square feet
Sold in April 1994 for $850,000
Originally listed in June 2012
On and off the market
Re-listed in March 2015 for $3,299,900
Reduced
Currently listed for $2.999 million
Taxes of $26305
Central Air
No parking- it's leased in the neighborhood
7 wood burning fireplaces
1200 square foot rooftop terrace
Bedroom #1: 19×21 (second floor)
Bedroom #2: 20×17 (third floor)
Bedroom #3: 14×13 (second floor)
Bedroom #4: 16×9 (third floor)
Bedroom #5: 13×10 (third floor)
Exercise room: 14×14 (lower level)