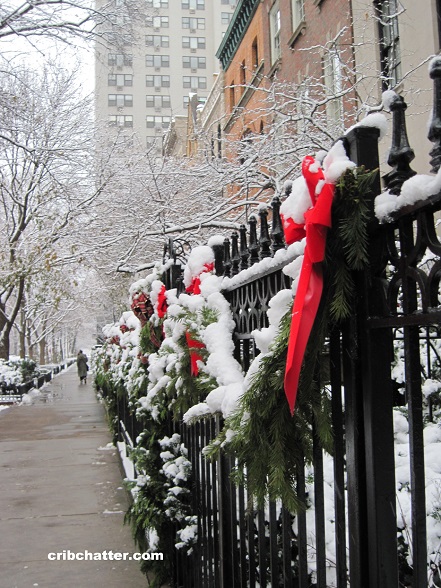 The Illinois Association of Realtors is out with the November sales data.
While the country, the state of Illinois, and the 9-county metro area all saw sales take a steep dive in November, the City of Chicago held up well.
The city of Chicago saw sales of 1,615 homes in November 2015, down 1.4 percent from last year when 1,638 homes were sold. The median price of a home in Chicago was $235,000, up 2.2 percent over November 2014 when the median price was $230,000.

"Median prices in the Chicago market posted a strong showing in November, boosted by a lower number of properties from which to choose," said Dan Wagner, president of the Chicago Association of REALTORS® and senior vice president for government relations for The Inland Real Estate Group. "To see inventories drop more than 16 percent year over year in Chicago clearly signals that buyers want to start the new year in a new home."
Here is the November sales data for the last 9 years (thanks to G for some of the data):
November 2007: 1859 sales and median price of $290,000
November 2008: 1093 sales and median price of $222,500 (16% short/REO sales)
November 2009: 1905 sales and median price of $215,000 (29% short/REO sales)
November 2010: 1144 sales and median price of $182,500 (39% short/REO sales)
November 2011: 1429 sales and median price of $157,000 (43% short/REO sales)
November 2012: 1750 sales and median price of $180,000
November 2013: 1844 sales and median price of $200,000
November 2014: 1638 sales and median price of $230,000
November 2015: 1615 sales and median price of $235,000
"Median prices continued to increase even though sales declined on both a monthly and an annual basis," said Geoffrey J.D. Hewings, director of the Regional Economics Applications Laboratory at the University of Illinois. "Much of this decline can be attributed to the significant drop in the sales of foreclosed properties.  Adjusted for inflation, house prices in Illinois have recovered to 91 percent of their November 2008 level; the comparable figure for Chicago is 84 percent.  At current rates of growth of prices, recovery will take between 12 and 18 months in both cases."
Money continues to be cheap. The average 30-year mortgage rate actually fell year over year to 3.93% from 3.98% in November 2014.
Real estate agents around the country have blamed falling inventory for the slower pace of sales in November.
What does this mean for the 2016 market?
Why aren't builders building like crazy if the demand is there?
Illinois home prices see uptick in November; Sales dial back [Illinois Association of Realtors, Press Release, December 22, 2015]