Developers are finally building mid-rise and high-rise condo buildings in Chicago again but nearly all of the new builds have been in the luxury price points.
No.9 Walton in the Gold Coast is a good example of the type of new construction that dominated 2015. It will have just 66 units with the average size at 4,000 square feet. These are clearly meant to be family homes in the sky for the rich.
They start around $2 million.
But the luxury new construction isn't limited to River North, Streeterville and the Gold Coast.
Webster Square, a 95-unit new construction high rise near the intersection of Webster and Lincoln at 540 W. Webster in Lincoln Park, will begin deliveries in 2016.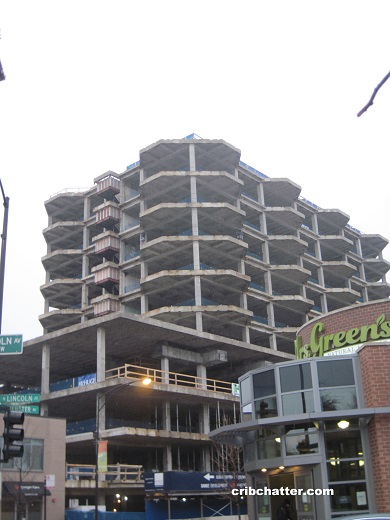 This is the largest new construction building in Lincoln Park since 2520 N. Lakeview which is right on the Park and has lake views.
You can get a 1 bedroom, 1.5 bath unit with 927 square feet on the second floor at Webster Square for $459,000 but price points escalate quickly from there.
Check out the development's website here.
In 2015, the developers showed no interest in building anything but luxury. The price points for the big River South developments aren't yet known, however. Perhaps those will be more "affordable."
Is this just the way the city is going?
Will there ever be affordable new construction again in the GreenZone?