Crib Chatter doesn't cover much of what is going on in the rental market, but you'd have to be dead not to notice apartment rental tower after apartment rental tower going up all over the GreenZone.
In 2015, developers were on track to deliver a record 3100 new apartments downtown.
But they aren't stopping there.
They are scheduled to deliver at least 3500 more in 2016 and 4500 in 2017.
Apartment rental prices at the "top" luxury buildings have hit record highs.
From Crain's:
The average effective rent at top-tier, or Class A, buildings in downtown Chicago rose to $2.82 per square foot in the quarter, up 6.0 percent from a year earlier, according to a report from Appraisal Research Counselors. But the Class A occupancy rate slipped to 93.7 percent from 94.2 percent in third-quarter 2014.

With the downtown apartment boom stretching into its sixth year, these are the best of times for landlords, who are still filling up their buildings even as they keep jacking up rents. The average Class A apartment now rents for 36 percent more than it did at the bottom in 2009.
Appraisal Research, however, estimates that downtown apartment absorption rates are about 2500 units a year. Doing the math, that implies an excess inventory in the next few years of several thousand apartments.
A lot of individual properties have also gone rental, including condos, townhouses and even single family homes.
This 1-bedroom Dearborn Park II 3-story townhouse at 1214 S. Federal in the South Loop recently came on the market as a rental after just selling in October.
It is listed at $2199 a month.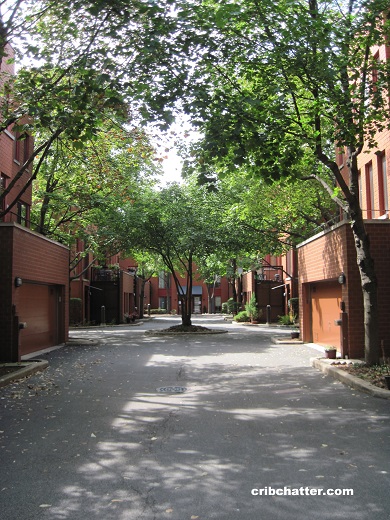 It appears that the kitchen has been renovated with new cabinets and granite counter tops and that there is a new bathroom vanity.
You can see the pictures of the townhouse rental here.
Here was the townhouse when it was listed for sale earlier this year.
1214 S. Federal #H: 1 bedroom, 1.5 baths, 1200 square feet, 1-car garage
Sold in October 1995 for $135,500
Originally listed in July 2015 for $315,000
Sold in October 2015 for $298,000
Now listed as a rental for $2199 a month
Assessments of $275 a month (includes exterior maintenance, scavenger, snow removal)
Taxes of $4598
Central Air
Washer/Dryer in the unit
Bedroom: 14×21 (third floor)
Will the expected big increase in inventory in the luxury rental high rises impact pricing in all of the other rentals down the chain?
Or will the rental market stay hot enough to keep prices elevated even for the smaller landlords?