The Wanda Vista hotel and condo tower in Lakeshore East has been approved and is moving forward.
A sales center recently opened up downtown.
This is not a small building. At 93-floors, it will be the third tallest in the city.
The condo portion of the building will have 406 residences.
The prices will range from $1 million for the smallest 1,000 square foot 1-bedroom to $17 million for the penthouse.
This is coming at a time when construction on million dollar condos and single family homes has never been hotter.
But even with a hot market, some buildings are still trying to sell million dollar units left over from the bust years including The Legacy on Millennium Park and the Ritz on Michigan Avenue.
With about 30 condos left to sell in the 356-unit Legacy at Millennium Park, the owners yesterday unveiled lower pricing on most of them.

The cuts were not steep, going in several cases from slightly above $2 million to slightly below. For some units, the price did not change.

"We want to close this building out this year," said Jim Hanson, who was a principal with Mesa Development, which developed the 72-story tower, completed in 2009.
Actor Vince Vaughn has been trying to sell his penthouse in the luxury Palmolive building at 159 E. Walton in the Gold Coast for several years.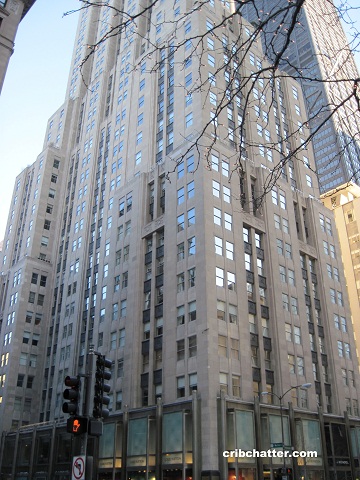 It is 12,000 square feet and takes up the top 3 floors.
In 2015, it had been reduced to $13.9 million and still didn't sell.
You can check out the interior pictures of it here.
He has since withdrawn it from the market.
Where will all the buyers for these units come from at these price points?
Is the Wanda Vista just another doomed development like the ambitious Spire?
You can check out the official website of the Vista Residences here.