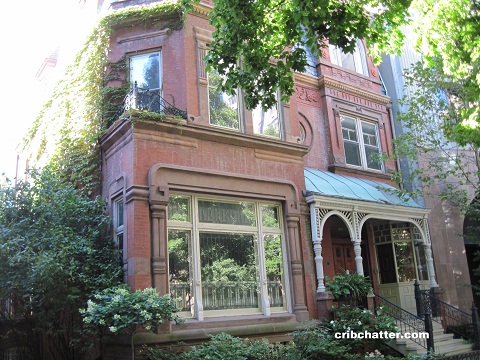 This 8-bedroom mansion at 1432 N. State Parkway in the Gold Coast just came on the market.
But if it looks familiar that's because we chattered about it several times when it last came on the market in 2008 during the Great Recession.
You can see our 2008 chatter here and our 2011 chatter here.
It took 3 years to sell mostly because it needed to be renovated and brought back into the modern era. Additionally, the economy was in the tank.
Built in 1883 by Chicago architect A. M. F. Colton, it is on a 50×132 lot with a side drive and a coach house- which has 3 bedrooms and 1 bath.
The house originally had 7600 square feet and the coach house another 2000 square feet for 9600 square feet total but the lower level has been excavated making room for a recreation room, theater and game room which has added square footage.
The property now totals 10,250 square feet.
Back in 2008, most of the house's vintage character had been preserved including the mahogany wood moldings, paneling and 3 original fireplaces.
Here are the pictures from the 2008 listing: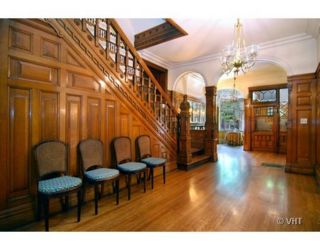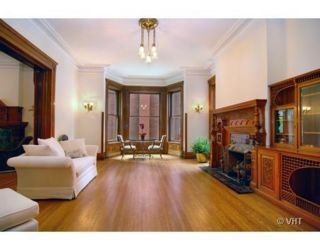 It has since been updated and transformed, including installing central air. There was space pac cooling previously.
There's a 3 car garage with a heated driveway which can hold up to 5 more cars.
The kitchen has white cabinets, white counter tops and stainless steel appliances.
Ceilings on each of the floors are 10 feet+.
But while the vintage character has been preserved, the mahogany paneling in the entry foyer and living spaces has been painted white.
Does the white trim modernize the house? Or would you have left the original woodwork?
And how long will the house stay on the market this time?
Jennifer Ames at Coldwell Banker has the listing. See the pictures here.
1432 N. State Parkway: 8 bedrooms, was 6.5 baths- is now 7.5 baths,  was 9600 square feet- is now 10,250 square feet, 3 car parking
I couldn't find a prior sales price going back to the 1980s
Was listed in October 2008 for $7.25 million
Reduced
Was listed in September 2010 for $5.9 million
Sold in March 2011 for $4.985 million
Currently listed at $9,499,000
Taxes are now $85,347 (they were $45,163 in 2008)
Central Air
9 fireplaces (!)
Bedroom #1: 20×17 (third floor)
Bedroom #2: 13×18 (second floor)
Bedroom #3: 15×17 (second floor)
Bedroom #4: 21×17 (second floor)
Bedroom #5: 14×15 (second floor)
Coach house: 3 bedrooms, 1 bath