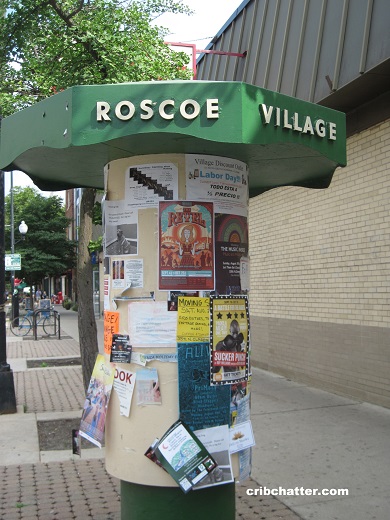 This is one of the hottest housing markets that Chicago has ever seen…in the Green Zone.
The entire city isn't as hot as it was in 2005-2007, but in certain Green Zone neighborhoods, the price is well past peak with multiple offers, bidding wars, buying sight unseen and other nonsense association with super hot housing markets.
In many of the listings in certain neighborhoods you would see the mention of the school such as "it's in the highly desirable Nettlehorst school district" or "it's in Blaine" or "it's an affordable option in Bell."
But now, some of the teachers and principals are fleeing CPS and heading to the suburbs.
According to the Chicago Tribune, Lake View high school principal Scott Grens is going to Lincolnwood:
The School Board announced Thursday that Lake View High School principal Scott Grens would be the new principal of Rutledge Hall for the 2016-17 school year.
Rutledge Hall is an elementary school serving about 400 students in grades 3 through 5.
And nearby Lane Tech principal Kathryn Anderson, who had been principal for less than a year, is going to Deerfield. From DNA Info:
"It is with a heavy heart that I am writing to inform you that I have accepted a new position outside of the district, as the principal at Deerfield High School effective July 1, 2016," Anderson said.

"While I look forward to the opportunities that await me, I will never forget my experiences at Lane that have shaped my educational outlook," she said.

According to the job posting for the Deerfield postion, the principal's job paid "in the range of $165,000 plus an excellent comprehensive benefits package." According to CPS data, her salary at Lane Tech was $134,511 plus benefits as of March of 2016.
Lane Tech is one of the largest high schools in the state.
Over the past 15 years, home buyers in the Green Zone have been sold the idea that CPS was turning around and that families didn't need to move to the suburbs for the schools anymore.
It's not a surprise that home prices in both Bell and Blaine are now among the highest in the city as that's where Blaine and Bell, highly touted neighborhood elementary schools, are located.
Is that narrative about to change?
Could it be the state budget problems, and not the Fed or a recession, that cools off the Green Zone housing market?