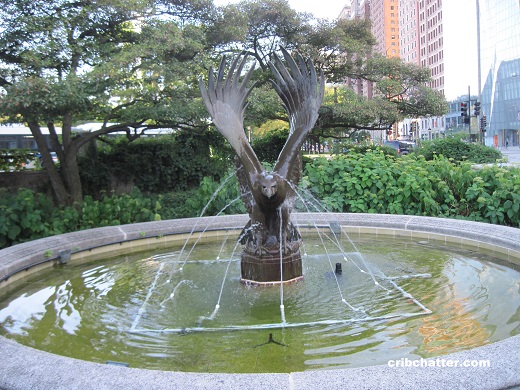 The Illinois Association of Realtors is out with the May housing sales data and it's another hot month.
The city of Chicago saw a 5.0 percent year-over-year home sales increase in May 2016 with 2,887 sales, up from 2,750 in May 2015. The median price of a home in the city of Chicago in May 2016 was $291,000, up 3.6 percent compared to May 2015 when it was $281,000.
May sales:
May 2008: 2119 sales
May 2009: 1557 sales
May 2010: 2057 sales
May 2011: 1705 sales
May 2012: 2037 sales
May 2013: 2834 sales
May 2014: 2453 sales
May 2015: 2750 sales
May 2016: 2887 sales
Median price data:
May 2008: $319,500
May 2009: $225,000
May 2010: $230,000
May 2011: $190,000
May 2012: $203,000
May 2013: $234,000
May 2014: $269,250
May 2015: $281,000
May 2016: $291,000
"Sellers are still seeing healthy median price gains in the Chicago market, particularly in the single-family segment," said Dan Wagner, president of the Chicago Association of REALTORS® and senior vice president for government relations at the Oakbrook-based Inland Real Estate Group of Companies, Inc. "The 40 days it's taking to sell a home in Chicago underscores the fast-moving nature of this market and shows that the city is powerfully attractive to buyers."
The hot market isn't limited to Chicago. Statewide, inventory continues to drop dramatically as does market times.
"Inventories continue to be tight across the state as buyers scour the market for deals," said Mike Drews, GRI, Illinois REALTORS® president and broker-associate with Charles B. Doss & Co. in Aurora. "The pronounced demand we have seen for more than a year appears to be setting this selling season up to be one where homes go quickly and for more money, which is a huge advantage for sellers."
The time it took to sell a home in May averaged 59 days, down from 70 days a year ago. Available housing inventory totaled 62,445 homes for sale, a 15.3 percent decline from May 2015 when there were 73,724 homes on the market.
With these inventory numbers, why aren't developers building more product?
Where are all the new condo towers?
There have been a few announced in recent months, but these are almost all exclusively at the luxury price point.
Will we see apartment towers converted into condos soon?
May brings strong growth to Illinois sales and prices [Illinois Association of Realtors, Press Release, June 22, 2016]