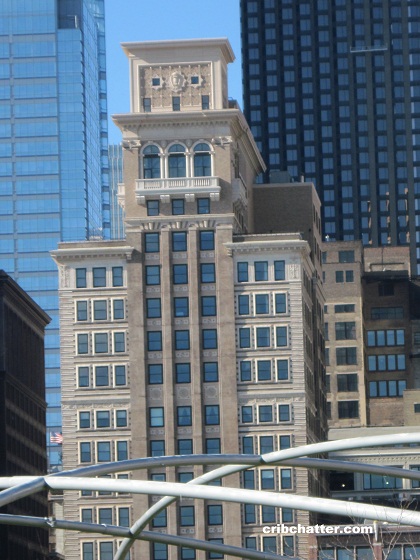 This 4-bedroom penthouse in the Park Millennium Condos at 6 N. Michigan across the street from Millennium Park just came on the market.
If it looks familiar it's because we've chattered about it numerous times, most recently in 2014. You can see that chatter here.
If you recall, it was, at one time, raw space but had fantastic windows overlooking the park.
It was bought in 2012 and built out with the kitchen and baths.
It re-sold, after the build out, in 2014.
The signature room is this great room with 20 foot ceilings with views of the Lake. Here are the pictures of the space unfinished.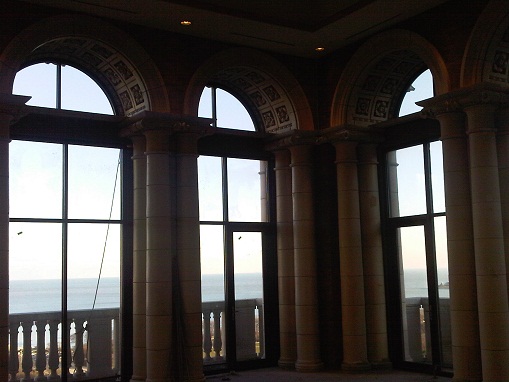 It has a wrap-around terrace and a rooftop deck, which still does not appear to have been landscaped or built out.
The unit sprawls on 4 floors and is 6400 square feet.
Three of the four bedrooms are on the second floor with the master bedroom on the third level.
There appears to be two family rooms with one of them located near the kitchen/dining room and another on the fourth floor with a massive skylight.
The kitchen has white cabinets, luxury stainless steel appliances and stone counter tops.
It comes with 2 parking spaces and heat and air conditioning are included in the $6200 a month assessment.
The unit has come on the market for $2.1 million more than the 2014 sale, at $6 million.
Is the upper bracket market hot enough that this penthouse will get the premium?
Philip Skowron at @Properties has the listing. See the latest pictures here.
Unit #1901: 4 bedrooms, 4.5 baths, 6400 square feet, 4 levels
Originally listed in 2010 for $7 million (but was 8000 square feet)
Was listed as raw space in July 2012 for $4.5 million
Reduced
Was listed in October 2012 for $3 million
Sold in December 2012 for $1.9 million
Listed in June 2013 after it was built out for $4.75 million
Sold in February 2014 for $3.9 million
Currently listed for $6 million (includes 2 parking spaces)
Assessments still $6200 a month (includes heat, a/c, doorman, gas, snow removal, exercise room, scavenger)
Taxes are now $87,838 (they were $13,233. There was an 8 year historic tax freeze on the building but I believe it didn't transfer to the second owner. Only the current owner – or the first one after the developer- g0t the tax freeze.)
2000 square feet of outdoor space
Bedroom #1: 23×18 (third floor)
Bedroom #2: 18×12 (second floor)
Bedroom #3: 19×15 (second floor)
Bedroom #4: 16×15 (second floor)
Family room: 28×20 (fourth floor- with a skylight)
Great room: 35×34