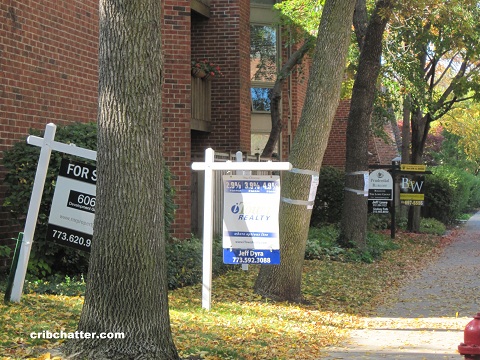 The Illinois Association of Realtors is out with the June and half year numbers:
The city of Chicago saw a 0.2 percent year-over-year home sales increase in June 2016 with 3,210 sales, up from 3,202 in June 2015. The median price of a home in the city of Chicago in June 2016 was $300,000, up 4.1 percent compared to June 2015 when it was $288,250. Year to date home sales totaled 13,953, a 4.1 percent increase compared to last year and the median price averaged $275,000, a 3.5 percent gain.
Thanks to G for the historical sales data:
June 1997: 1,817
June 1998:  2,214
June 1999:  2,435
June 2000: 2,513
June 2001: 2,451
June 2002: 2,590
June 2003: 2,891
June 2004: 3,752
June 2005: 3,850
June 2006: 3,557
June 2007: 3,127
June 2008: 2282
June 2009: 1981
June 2010: 2526 (tax credit sales)
June 2011: 1841
June 2012: 2246
June 2013: 2729
June 2014: 2846
June 2015: 3202
June 2016: 3210
Here is the monthly median price data:
June 2008: $309,945
June 2009: $242,050
June 2010: $234,250
June 2011: $207,000
June 2012: $216,700
June 2013: $254,900
June 2014: $275,000
June 2015: $288,250
June 2016: $300,000
If inventory was higher, I think we would have seen 2005-2006 type sales numbers. But inventory continues to fall.
"Sellers continue to reap the rewards of a summer market where buyers are choosing from a greatly diminished pool of properties," said Mike Drews, GRI, president of Illinois REALTORS® and broker-associate with Charles B. Doss & Co. in Aurora. "The market dynamics we have experienced throughout the spring and early summer persist as the number of homes for sale struggle to keep pace with buyer demand."

The time it took to sell a home in June averaged 55 days, down from 62 days a year ago. Available housing inventory totaled 64,724 homes for sale, a 15.1 percent decline from June 2015 when there were 76,207 homes on the market.
There were no statistics given for inventory specifically in Chicago.
"Chicago homebuyers are having to work harder to find properties which meet their criteria and budget," said Dan Wagner, president of the Chicago Association of REALTORS® and senior vice president for government relations at the Oakbrook-based Inland Real Estate Group of Companies, Inc. "A combination of low mortgage rates and a limited number of properties on the market is pushing median prices higher, a continuation of a trend we have seen for much of the warm-weather selling season."
When will some of the newer apartment high rises downtown be converted to condos to meet the growing demand?
Why aren't we seeing more building on the lower end of the spectrum, even in areas where land prices are cheaper like the far South Loop?
Illinois home sales, prices climb higher in June and first half of 2016 [Press Release, Illinois Association of Realtors, July 21, 2016]