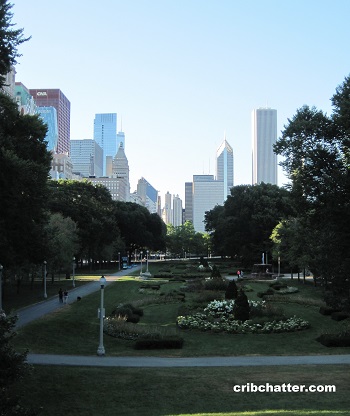 It was a little delayed, due to my vacation, but here is the update on the July market.
From the Illinois Association of Realtors:
The city of Chicago saw an 11.9 percent year-over-year home sales decrease in July 2016 with 2,714 sales, down from 3,082 in July 2015. The median price of a home in the city of Chicago in July 2016 was $290,000, up 1.8 percent compared to July 2015 when it was $285,000
Here's the July data since 1997 (thanks, once again, to G for the historic info):
1997: 1,694
1998: 2,139
1999: 2,186
2000: 2,013
2001: 2,410
2002: 2,661
2003: 3,105
2004: 3,429
2005: 3,487
2006: 3,088
2007: 2,819
2008: 2,200
2009: 2,040
2010: 1,631
2011: 1,666
2012: 2,088
2013: 2,902
2014: 2,725
2015: 3,082
2016: 2,714
It's the first year over year drop in monthly sales we've seen all year.
"The drop-off in home sales in July underscores the fact that a continued lack of inventory is plaguing those who are in the market for a new home,"said Mike Drews, GRI, president of Illinois REALTORS® and broker-associate with Charles B. Doss & Co. in Aurora. "These homebuyers face limited choices and higher prices as a result."
The average 30-year monthly mortgage rate was 3.44%, down from 4.04% a year ago.
"If you have a home on the market, it's selling at an incredible pace," said Dan Wagner, president of the Chicago Association of REALTORS® and senior vice president for government relations at the Oakbrook-based Inland Real Estate Group of Companies, Inc. "In Chicago, the time to sell was just 38 days, and when you pair that number with double-digit annual decreases in inventory, it's a market where sellers are reaping a premium."
That time to sell number of 38 days is incredible when you realize it is city-wide. That is averaging the time to sell in, say, the South Shore, or in Pullman, with that in the Gold Coast.
The time to sell in the GreenZone must be incredibly fast for the overall number to be down to just 38 days.
Did lack of inventory slow Chicago's housing market in July?
Or was it the ever increasing prices?
Illinois home prices increase in July; Sales lower amid tight inventory [Illinois Association of Realtors, Press Release, Aug 24, 2016]