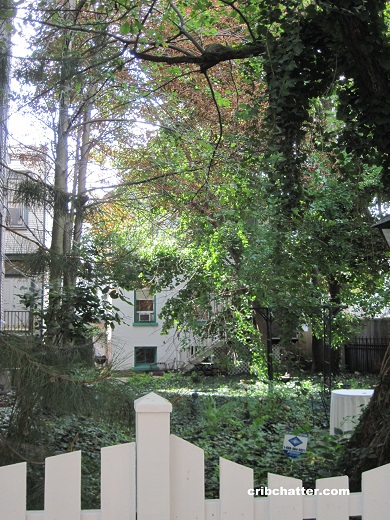 This house at 1810 N. Orleans in Old Town's historic landmark district came on the market in August 2016.
It's being marketed as a chance to build new.
From the listing:
One of the Last Opportunities to build your DREAM HOME in Old Town!!!
The listing says the white and green house was built in 1886.
It's on a 36×124 lot on one of the most exclusive streets in the Old Town historic district.
According to the listing it is zoned RM5 with alley access.
It seems to be a dream come true, right? A big lot right in the middle of Old Town.
But there's one little catch. From the listing:
Due to Old Town Association guidelines and Landmark status, the structure on the back of the lot will most likely have to remain with some of the front area/enclosed porch allowed to be altered. All indications are there previously was a home on the front portion of the lot thus possibly establishing precedence. Buyer will have to do the due diligence. Seller does not warrant the feasibility of a newly built structure. Build your dream home in Chicago's Prestigious Old Town Triangle!
Here's what the Old Town Association says on its website:
Each month, members consider requests for proposed exterior changes to existing buildings, new construction, and applications for zoning changes in the Triangle. Their deliberations range from the appropriateness of building materials used in rehabbing and construction projects to the height of fences and building additions. The Guidelines for Alterations to Historic Buildings and New Construction, prepared by the Commission on Chicago Landmarks, serves as the guide for their recommendations. These recommendations are sent to the Alderman of the 43rd Ward and to appropriate city commissions and departments for approval. In every instance, the final decision on any rehab project rests with the Landmarks Commission.
This property is listed at $3.2 million.
Given that the back house/structure most likely has to stay, and the other issues with building in a landmark district, will they get this price?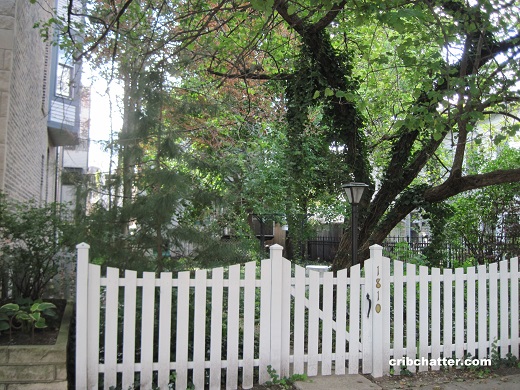 Debbie Maue at Jameson Sotheby's has the listing. See the pictures here (only shows the exterior of the house)
1810 N. Orleans: built in 1886
Last sold in or before 1995. A $78,500 mortgage was taken out in 1995.
Currently listed for $3.2 million
Taxes of $21,668
36×124 lot in a historic district