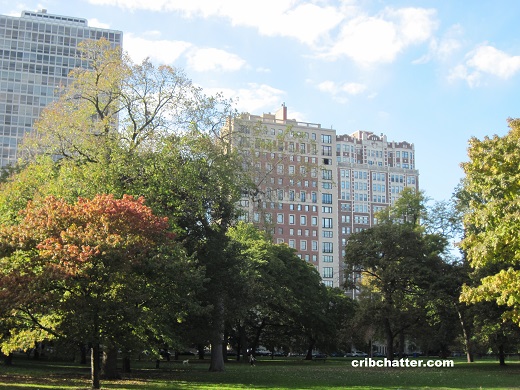 Without further ado, here are the September home sales numbers.
From the Illinois Association of Realtors:
The city of Chicago saw a 3.2 percent year-over-year home sales decrease in September 2016 with 2,336 sales, down from 2,414 in September 2015. The median price of a home in the city of Chicago in September 2016 was $261,500, up 4.6 percent compared to September 2015 when it was $250,000.
September sales for the last 10 years:
2007: 2172 sales
2008: 1816 sales
2009: 1918 sales
2010: 1403 sales
2011: 1498 sales
2012: 1845 sales
2013: 2395 sales
2014: 2242 sales
2015: 2414 sales
2016: 2336 sales
Median prices for the last 10 years:

2007: $267,750
2008: $268,600
2009: $225,000
2010: $180,000
2011: $190,000
2012: $188,900
2013: $230,000
2014: $249,000
2015: $250,000
2016: $261,500
"We continue to see a vibrant Chicago real estate market with homes moving quickly and with steady median price gains," said Matt Silver, president of the Chicago Association of REALTORS® and partner at Urban Real Estate. "It is taking 42 days to sell a home, indicating buyers are eager to purchase when they find the right property."
Statewide, the number of days on the market was 58, down from 65 days a year ago.
"Annual sales growth in September was flat in Illinois and Chicago," said Geoffrey J.D. Hewings, director of the Regional Economics Applications Laboratory at the University of Illinois. "Prices, though, continued to increase and this trend is expected to prevail for the next three months. Both the Conference Board Consumer Confidence Index and the University of Michigan Consumer Sentiment Index pointed to positive directions at the national level as a result of a positive outlook on the labor market. Unfortunately, job growth in Illinois has been way below the national level, dampening housing sales."
Have home sales have been "dampened" in Chicago? Or was he only referring to the downstate market?
Even though the headline number shows a decrease, you have to take a wider perspective.
Last year was the hottest September in 10 years and this year was the 3rd hottest. That includes 2007 which was the year that they were building of thousands of condos all over the city.
Remember that market? Flippers and "investors" buying 2, 3 or 4 condos each.
Right now, there aren't thousands of new condos being built and the sales are still hotter.
Imagine if there was more inventory?
September sales were most likely properties under contract in June, July and August.
Was the market hotter then?
Or will this red hot pace hold up into the winter months?
Illinois home prices increase in September; Sales slow slightly [Illinois Association of Realtors, Press Release, October 20, 2016]