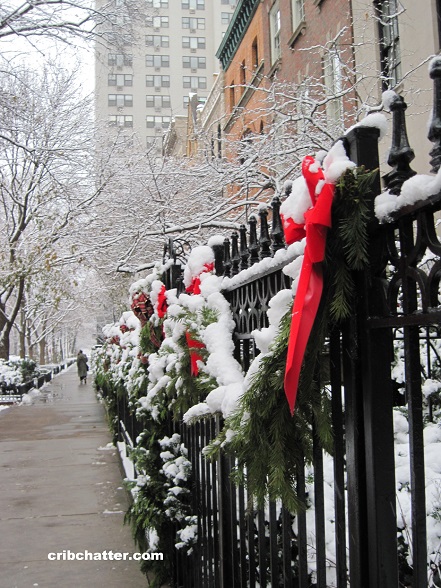 Sales were slow in October as Chicagoans obsessed about the Cubs but all that changed after the World Series and the election in November.
It was like a switch was flipped and buyers rushed out.
It was the second strongest November for sales in the last 10 years. Only 2009 was stronger but that was the year that the first time home buyers program expired at the end of November 2009.
The program caused a mass frenzy to run out and buy. You had to close by the end of November to get the deal.
If you remove that month, with its artificial stimulus, then this was the strongest November in the last decade.
From the Illinois Association of Realtors:
The city of Chicago saw a 13.2 percent year-over-year home sales increase in November 2016 with 1,881 sales, up from 1,661 in November 2015. The median price of a home in the city of Chicago in November 2016 was $260,000, up 11.3 percent compared to November 2015 when it was $233,500.
Here is the November sales data for the last 9 years (thanks to G for some of the data):
November 2007: 1859 sales and median price of $290,000
November 2008: 1093 sales and median price of $222,500 (16% short/REO sales)
November 2009: 1905 sales and median price of $215,000 (29% short/REO sales)
November 2010: 1144 sales and median price of $182,500 (39% short/REO sales)
November 2011: 1429 sales and median price of $157,000 (43% short/REO sales)
November 2012: 1750 sales and median price of $180,000
November 2013: 1844 sales and median price of $200,000
November 2014: 1638 sales and median price of $230,000
November 2015: 1661 sales and median price of $233,500
November 2016: 1881 sales and median price of $260,000
"The sharp uptick in both single family and condo home sales reflects consumers' desire to enter the homeownership marketplace as opportunities present themselves, with the anticipated rise in rates and declining inventory boosting activity," said Matt Silver, president of the Chicago Association of REALTORS® and partner at Urban Real Estate. "Buyers who've been watching from the sidelines and may have been distracted for a multitude of reasons, including the Cubs World Series run and the election, are being spurred into action, and both buyers and sellers are reaping the rewards."

"With the election finally over, consumers appeared to have responded with a significant growth in sales (year-over-year)," said Geoffrey J.D. Hewings, director of the Regional Economics Applications Laboratory at the University of Illinois. "Supply continues to be a problem, but prices of both regular and foreclosed properties increased and the forecasts suggest that these trends will continue into the first quarter of 2017."
The average days on the market statewide fell to 62 days from 68 days a year ago.
The 30-year mortgage rate averaged 3.77% compared to 3.93% in November 2015.
The 30-year mortgage rates have now spiked to around 4.3% but those new rates won't be reflected in the data for several months yet due to buyers being able to lock in their rates.
Earlier in the year, we debated whether or not low inventory was depressing home sales, i.e. that there just weren't enough properties out there that buyers wanted to buy.
November's huge spike in sales, while inventory remains as low as ever, proves that theory to be incorrect.
How long will this rush to buy continue?
Could this momentum propel the Chicago housing market to new all-time highs in 2017?
Illinois home sales, prices gain traction in November [Illinois Association of Realtors, Press Release, December 21, 2016]