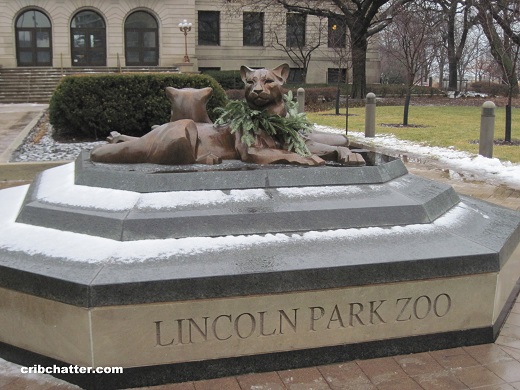 We've finally got the "official" December sales data and as Gary has already told us, sales declined.
From the Illinois Association of Realtors:
The city of Chicago saw a 7.0 percent year-over-year home sales decrease in December 2016 with 1,932 sales, down from 2,077 in December 2015. Year-end home sales totaled 28,033, a 1.9 percent increase compared to 27,513 in 2015.

The median price of a home in the city of Chicago in December 2016 was $260,000, up 8.3 percent compared to December 2015 when it was $240,000. The year-end 2016 median price reached $272,000, up 4.2 percent from $261,000 in 2015.
December 2004: 3,719 sales and median price of $267,000
December 2005: 2,847 sales and median price of $283,000
December 2006: 2,241 sales and median price of $279,000
December 2007: 1,629 sales and median price of $287,000
December 2008: 1,263 sales and median price of $235,000
December 2009: 1,820 sales and median price of $208,000 (34% short/REO sales)
December 2010: 1,475 sales and median price of $166,000 (43% short/REO sales)
December 2011: 1,536 sales and median price of $156,000 (44% short/REO sales)
December 2012: 1806 sales and median price of $185,000 (39.7% short/REO sales- according to Gary Lucido's data)
December 2013: 2137 sales and median price of $210,000
December 2014: 2020 sales and median price of $228,000
December 2015: 2077 sales and median price of $242,000
December 2016: 1932 sales and median price of $260,000
"The predominant trends that we've witnessed over the past few months continued into the winter break, and the market behaved exactly as we'd expect," said Matt Silver, president of the Chicago Association of REALTORS® and partner at Urban Real Estate. "The increase in rates coupled with a significant reduction in inventory due to the holidays, are helping to drive prices up as buyers get serious about purchasing a new home. In January, the homes that were pulled off the market for the holidays will return, and the busy season should begin in earnest."

"Consumers appear to be waiting to see what the new President and Congress plan for the economy," said Geoffrey J.D. Hewings, director of the Regional Economics Applications Laboratory at the University of Illinois. "As a result, it may be several months before there is an appreciable impact on the housing market. Prices and sales are expected to continue experiencing modest gains over the first quarter."
Average time on the market statewide fell to 66 days, down from 74 days a year ago. If you recall, average time on the market fell to 62 days in November.
Given what the 10-year treasury did in November, it's not surprising that the average 30-year fixed-rate mortgage was 4.2% in December, up from 3.77% in November and 3.95% in December of 2015.
Most who were buying in December, however, likely still had a lock on the lower, pre-election rates.
Nationwide, inventory in January is now at 18 year lows.
We are just weeks away from the start of the spring home buying season (i.e. the Super Bowl.)
Will prices soar to new highs simply due to low inventory?
How will buyers cope in 2017?
Illinois home sales dip in December, but 2016 housing market ends on a high note [Illinois Association of Realtors, Press Release, January 24, 2017]