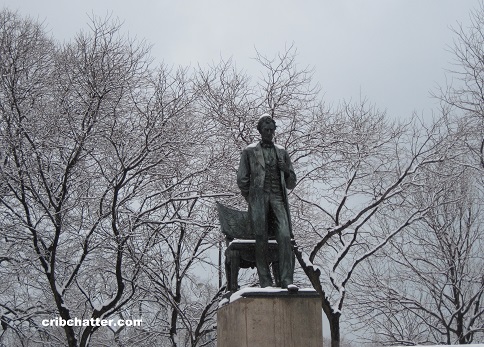 The January sales numbers are out and it was another strong month. It obviously also helped that there was no snow or bitter cold during the month.
So what else is there to do? Might as well house shop.
From the Illinois Association of Realtors:
The city of Chicago saw a 9.3 percent year-over-year home sales increase in January 2017 with 1,528 sales, up from 1,398 in January 2016. The median price of a home in the city of Chicago in January 2017 was $256,000, up 12.4 percent compared to January 2016 when it was $227,750.
Sales Data Since 2006 (thanks to G for the older data):
January 2006: 2009 sales and median price of $258,000
January 2007: 1850 sales and median price of $279,900
January 2008: 1203 sales and median price of $290,000
January 2009: 918 sales and median price of $205,000
January 2010: 1237 sales and median price of $195,000
January 2011: 1034 sales and median price of $150,000
January 2012: 1123 sales and median price of $149,000
January 2013: 1521 sales and median price of $157,000
January 2014: 1383 sales and median price of $200,750
January 2015: 1348 sales and median price of $220,000
January 2016: 1398 sales and median price of $227,750
January 2017: 1528 sales and median price of $256,000
The median price really jumped year-over-year but, remember, that just indicates the "mix" that is selling city wide. More higher priced properties were closing than those on the low end.
"We came out of the gates blazing, with greater activity this January than in years past, as consumers emerged from the holidays educated, prepared and ready to make decisions," said Matt Silver, president of the Chicago Association of REALTORS® and partner at Urban Real Estate. "Our year-over-year numbers continue to demonstrate the strength of the Chicago market, as properties are being snatched up at a pace rarely seen, with higher prices across the board and rising interest rates – trends that will continue (barring ongoing inventory concerns) into the active spring season."

"Illinois median prices have already recovered to the pre-bubble levels while those in the Chicago PMSA are very close," said Geoffrey J.D. Hewings, director of the Regional Economics Applications Laboratory at the University of Illinois. "Forecasts for median prices and the REAL Housing Price Indices (REAL HPI) also indicate moderate annual growth for both Illinois and the Chicago PMSA with a slightly stronger growth forecast by the REAL HPI for the next three months."
Inventory continues to be tight. We chattered about this last year and it has actually gotten worse. Statewide, the average time it took to sell a home was 69 days, down from 79 days.
Mortgage rates remained higher but haven't continued to rise since the initial November surge. The 30-year fixed mortgage rate averaged 4.15% this year versus 3.87% in January of 2016.
It looks like more inventory just isn't going to be a reality.
What does that mean for buyers?
Will every purchase in the GreenZone be a bidding war?
How high will prices soar this year as a result?
January brings uptick in Illinois home sales and prices [Illinois Association of Realtors, Press Release, February 22, 2017]