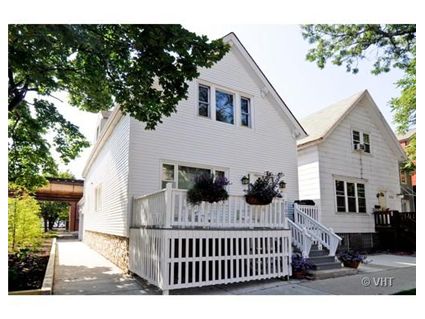 This 2-bedroom single family home at 2700 N. Wilton in Lincoln Park came on the market in August 2016.
But if it looks familiar, that's because we've chattered about it several times. The last time was in November 2009.
You can see our chatter here.
It was bank owned in 2007 and sold in 2008.
According to Zillow, it appears that it was rented for a time.
The kitchen has white cabinets and stainless steel appliances.
The master suite is on the second floor while the second bedroom is on the main level.
Here are some pictures from the 2009 listing. The finishes are the same.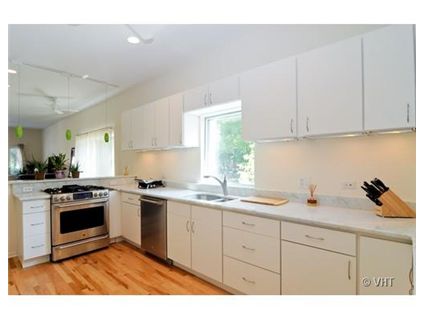 There's an unfinished basement.
The house has central air and a 2-car heated garage.
What's the catch?
Yes, those are the El tracks just behind the property.
This house has been reduced $100,000 to $500,000 since last August.
What will it take to get this sold?
Should it be staged?
Or is it all about price?
Colin Hebson at Dream Town Realty has the listing. See the pictures here.
2700 N. Wilton: 2 bedrooms, 2 baths, no square footage listed
Sold in December 1992 for $7,339
Sold in December 1994 for $12,966
Sold in September 1996 for $170,000
Lis pendens filed in January 2007
Bank owned in October 2007
Sold in February 2008 for $540,000
Originally listed in August 2009 for $649,000
Reduced
Was listed in November 2009 for $549,000
Withdrawn
Originally listed in August 2016 for $600,000
Reduced
Currently listed at $500,000
Taxes now $7615 (they were $8627 in 2009)
Central Air
2-car heated garage
Bedroom #1: 35×22 (second floor)
Bedroom #2: 12×10 (main level)
Den: 9×9 (main level)