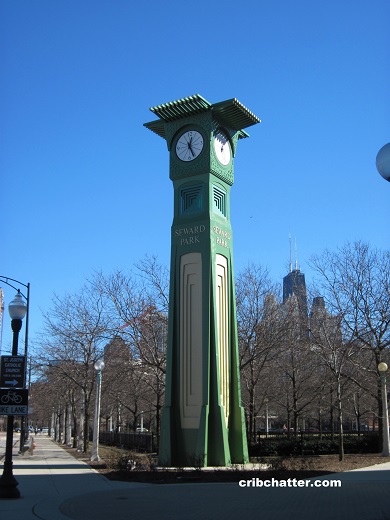 The Illinois Association of Realtors is out with the April sales data:
The city of Chicago saw a 4.4 percent year-over-year home sales decline in April 2017 with 2,586 sales, down from 2,706 in April 2016. The median price of a home in the city of Chicago in April 2017 was $297,150, up 3.9 percent compared to April 2016 when it was $286,000.
Here are the sales statistics for April since 2007:
2007: 2419 sales
2008: 1886 sales
2009: 1407 sales
2010: 1984 sales
2011: 1466 sales
2012: 1816 sales
2013: 2392 sales
2014: 2256 sales
2015:  2435 sales
2016: 2706 sales
2017: 2586 sales
Here are the median prices:
2007: $289,800
2008: $300,000
2009: $218,000
2010: $225,000
2011: $169,000
2012: $184,400 (IAR says it was $182,000 but I have $184,400 from last year's data)
2013: $223,500
2014: $250,000
2015: $271,325
2016: $286,000
2017: $297,150
Sales might have dipped year-over-year but 2016 saw the highest number of April sales in 8 years so it was going to be hard to top that with the current inventory.
"With the spring market underway, buyer demand has not abated in the least," said Matt Silver, president of the Chicago Association of REALTORS® and partner at Urban Real Estate. "Rather, increased competition for homes that are priced well and move-in ready will continue to drive prices upward. Both motivated sellers and buyers should be prepared for these conditions to continue in the coming months."

"Sellers flooded the market in March, and as a result inventories were struggling to keep pace with demand in April," said Illinois REALTORS® President Doug Carpenter, ABR, AHWD, GRI, SFR of Mokena, managing broker of Coldwell Banker The Real Estate Group in Orland Hills. "It's clear from the relatively short average time to sell that buyers really do want to find a home. The problem is they are having to work much harder to find one that meets their criteria due to a shortage of options."
The number of days on the market dropped to 61 days from 68 a years ago statewide.
The average 30-year mortgage was 4.05% versus 3.6% a year ago.
The U of I housing expert voiced some caution about the market statewide, however, due to recent job losses statewide (Caterpillar layoffs?).
"While sales will continue the usual early summer upward growth, there are some sharp differences in the forecasts for median prices" said Geoffrey J.D. Hewings, director of the Regional Economics Applications Laboratory at the University of Illinois.  "The forecasts for median price indicate continued positive changes, but the REAL Housing Price Index (HPI), which compares specific housing characteristics, suggests declines and may also be reflecting the employment losses in the state over the past two months."
The hot housing market continued into May as inventory remains low.
Have you been involved in a bidding war? How far are you willing to go to "get" a home?
Illinois home prices increase in April; Sales lower amid tight inventory [Illinois Association of Realtors, Press Release, May 24, 2017]