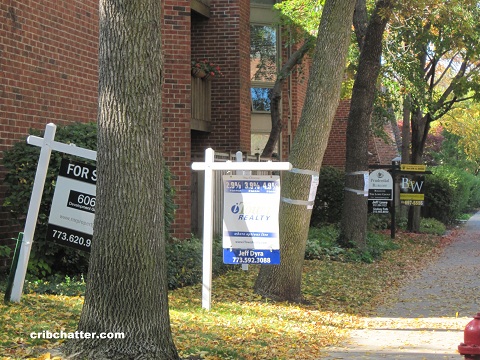 Anyone who has been trying to buy a condo in the GreenZone this year under $600,000 has stories of how hot the market is.
Crain's is reporting that condo market times fell to just 52 days in May, the lowest market time since January 2007.
Chicago condos have been selling so fast this year that agent Sherri Hoke said she assured a client that his West Loop two-bedroom would go "pretty fast, probably a week." She underestimated.

Hoke listed the condo on a Thursday and set up a two-hour window that Saturday for potential buyers to walk through it.

"There were 30 people waiting" when she arrived, said Hoke, a Jameson Sotheby's International Realty agent.

That night two of them made offers, and one bought the condo in late May for $515,000, about 3 percent more than the asking price of $499,000.

"It's a frenzy," said Scott Curto, a Baird & Warner agent. He represented a buyer who, after losing the race on several condos he wanted, made a fast grab at a West Town unit. He was out of town when the three-bedroom place hit the market at $499,000, but the online photos told him all he needed to know, according to Curto.

"He submitted his offer blind," Curto said, and bought the unit for $515,000. Elapsed time between listing and deal: five days.

Several hot downtown and lakefront neighborhoods are seeing hyper-speed condo sales. In Crain's review of May's transactions, multiple fast deals surfaced in Lincoln Park, Lakeview, West Town and the South Loop.
Any new construction is either in luxury apartment rentals or luxury condos, with price points over $1 million.
For the entry level buyer looking in the GreenZone neighborhoods, there is no new construction but plenty of buyers looking at the lower price point.
The result is bidding wars on many properties and rising home prices.
Is the era of first time buyers being able to buy in a GreenZone neighborhood now over?
Wanna buy that Chicago condo? Hurry [Crain's Chicago Business, Dennis Rodkin, June 15, 2017]